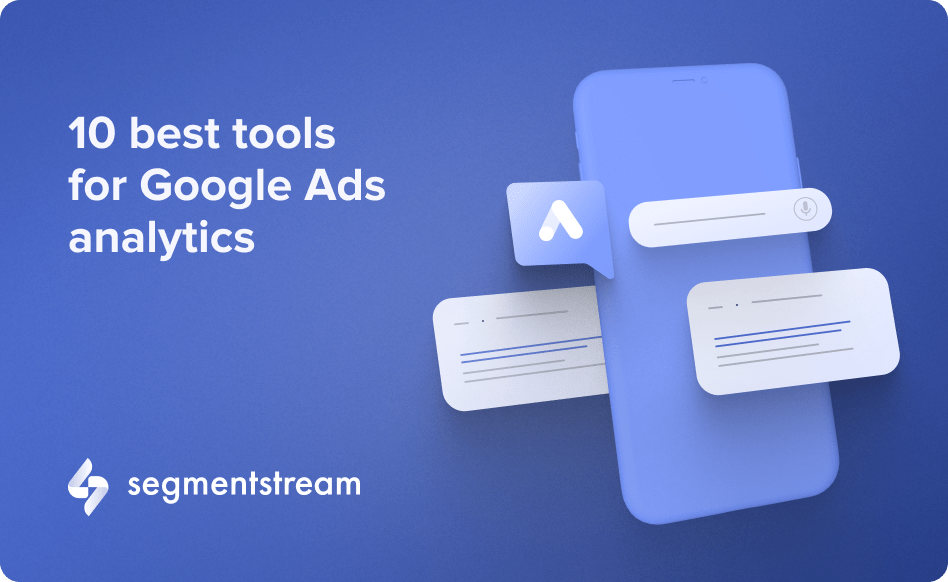 10 Best Tools for Google Ads Analytics
Bad data costs companies tons of money every year, especially when it comes to advertising analytics. That's why it is important to use reliable Google Ads analytics tools, and this is exactly what we are discussing in this article.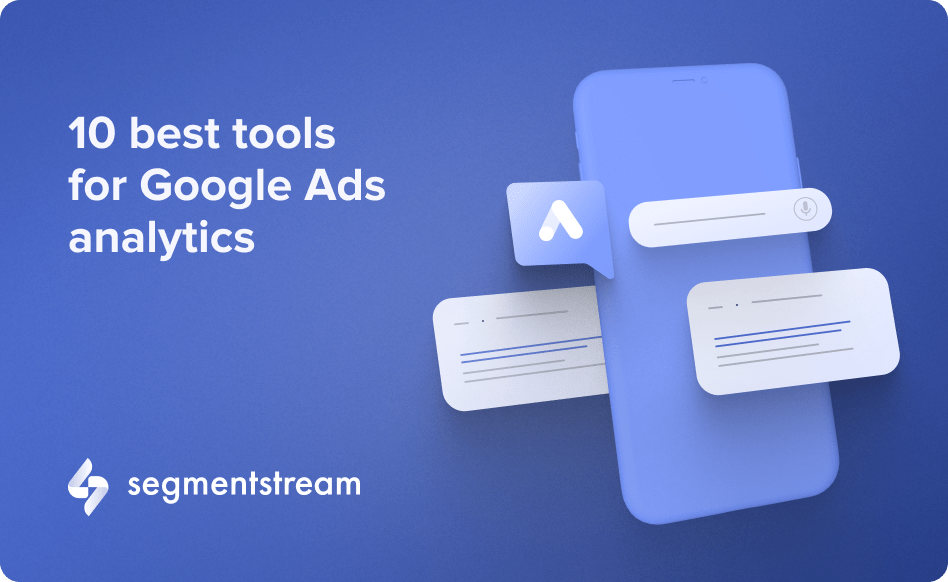 According to Harvard Business Review, bad data costs about $3 trillion every year, and that's why you need to get Google Ads analytics data from reliable, advanced, and easy-to-understand tools. 
This way, you'll keep your ad spend budget minimum but get the highest return on every dollar spent. You'll also get customised reports, graphs, and recommendations on keyword gaps and Google Ads opportunities to explore. 
That said, what are the best tools for Google Ads analytics? We explore 10 tools, their key features, pros, and cons. 
Let's get started!
Why Should Marketers use Google Ads Analytics Tools?
Wondering whether you should invest in Google Ads analytics tools? The answer is yes, and here are the reasons why. 
Higher ROI 
Analytics of Google Ads helps you to assess the campaign performance. By evaluating the key metrics, you'll know which keywords are converting best by increasing clicks from prospects.
You'll also know your position in paid search and know what you may be doing wrong and what needs improvement. With that data, you can easily scale and optimise your ad spend. 
With Google Ads analytics, you'll spend your money on the ads that will attract the right people - searchers looking for your products and services. This means for every dollar you spend on paid clicks, you'll grow your business. This won't be the case without ads performance analytics.
Prevention of fraudulent clicks 
A research study conducted by the University of Baltimore predicted that ad fraud would cost $35B in 2020. As a marketer with a limited budget, you would live to reduce costs associated with ad fraud. In 2022, the amount has gone up to about $68 billion.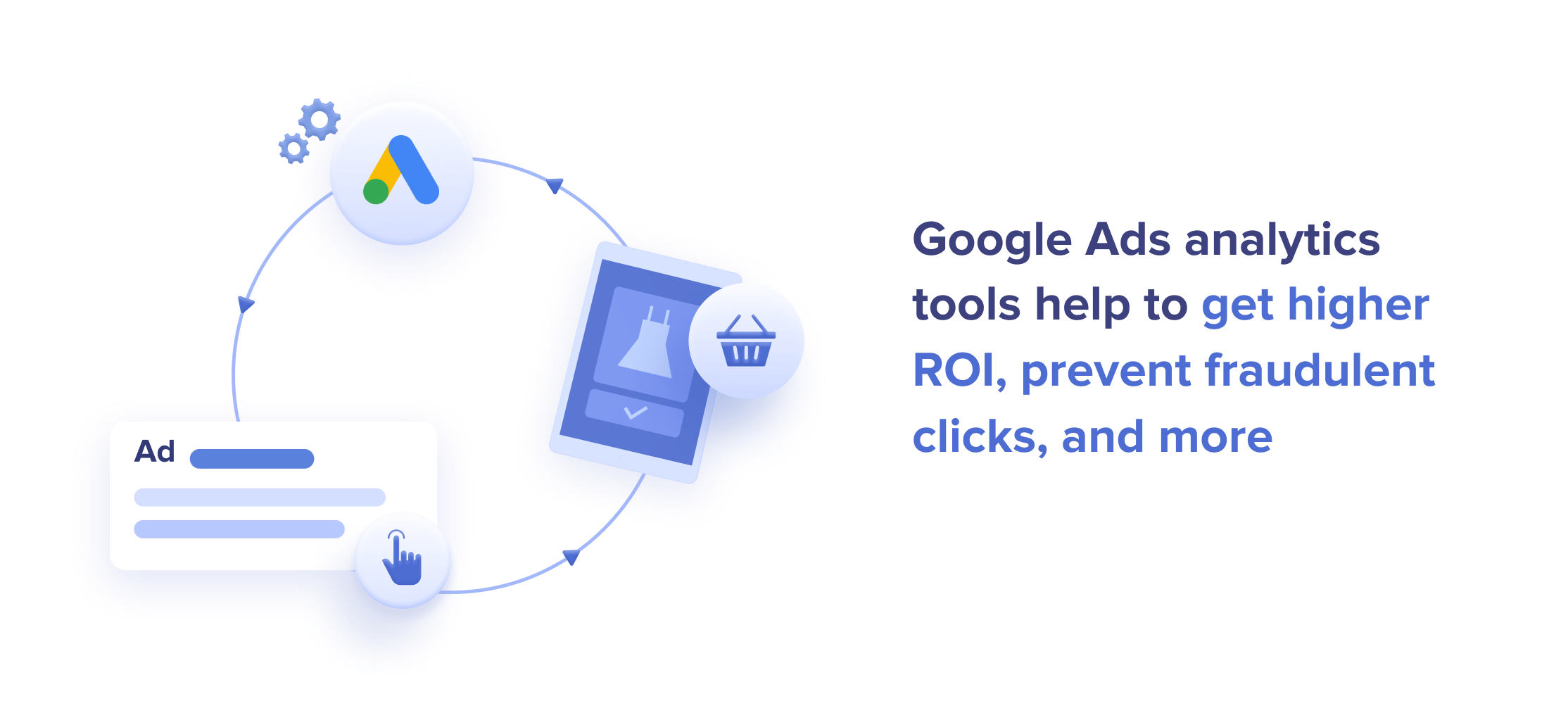 That said, a good Google Ads campaign analysis tool will tell you when and where your clicks are coming from. It will also detect suspicious clicks and block them to save your Google Ads budget. 
Gives a competitive edge 
With a reliable Google Ads analytics tool, you'll know how your competitors are doing - their best keywords, budget, position, and CPC. With these insights, you can restructure your Google Ads campaigns for better performance. 
Visually appealing reports and graphs 
When you can visualize Google Ads performance and create white-label reports, you can easily track changes and get a better view of your progress. The visuals are great for sharing with your clients or team members.
Effective decision making 
You want your Google Ads decisions to be based on real-time data. Otherwise, your campaigns will be costly but not achieve your marketing goals. That's why investing in a Google Ads analytics tool is something you need before spending on paid search. 
The 10 Best Tools for Google Ads Analytics
Now that we have seen how important it is to analyse Google Ads campaigns, it's time to consider the 10 best Google Ads tools for your business. 
1. Google Ads Editor

This Google Ads tool is great for performance tracking, bulk editing, and ads creation. One of the best things about this software is that it's free to download, and it can be great for small business owners who might not have the budget for a paid tool. 
The Google Ads editor allows you to track KPIs such as conversions, click-through rates, position, and costs. With it, you can go deeper into analysing the performance of your most important metrics. 
Since it's from Google, it allows you to integrate with other Google products and tools, such as Google Sheets, and share the analysis with your team or clients. For example, you can export account data to a CSV file. 
Another amazing feature is that it allows you to work offline and make bulk changes. This means you enjoy the convenience of working with it wherever you are. Being able to manage larger accounts seamlessly is also a plus. 
Pros of this tool: 
Free to use
Simple to master 
Easily integrates with Google Sheets 
Available offline
Allows for bulk editing 
2. SegmentStream Conversion Modelling Platform

As one of the best Google Ads analytics tools, SegmentStream Conversion Modelling Platform goes a notch higher to ensure deeper analysis and tracking of key metrics. Unlike marketing platforms that use cookies to try stitching user journeys and track conversions, this platform uses Machine Learning to assess each website visit. 
The ML algorithms are given user behaviour data to train so that they can detect which website visits look valuable and have a high probability of converting. 
When the probability of conversion is high enough, the tool creates a Modelled Conversion. This conversion can be sent back to Google Ads as a feedback signal, and Google uses it to train its own bidding algorithms to show ads to the relevant audience, which increases conversion rates. 
For these amazing features, SegmentStream qualifies to rank among the best Google Ads tools that keep up with marketing dynamics. 
Pros of SegmentStream: 
Uses Machine Learning to unearth complex behavioural patterns 
Sends feedback signals to Google Ads to optimise campaigns in real-time 
Marketers will know the value Google ads bring and thus make efficient budget allocation decisions
3. Google Analytics

As a Google Ads reporting tool, Google Analytics is great for custom reporting, conversion tracking, and demographic data. 
It's a powerful Google Ads funnel tool as it measures the effectiveness of your ads. For example, you'll know the cost per click and the return of your investment. That is for every dollar you spend, the number of clicks you'll get and the amount of revenue you'll get from the Google Ads. 
You can also use this tool for Google Ads campaign analysis to know the demographics of your visitors engaging with your ads. With these insights, you could consider customizing your ads to suit certain demographics. 
Pros:
Simple to set up 
Free and accessible to small business owners 
Provides exceptional ads analytics and reports
Allows for conversion tracking 
Cons: 
Too many Google Ads metrics can be confusing 
4. Adzooma 

This free Google Ads advertising tool is excellent for one-click reporting, bid management, campaign creation, and budget optimization. 
This intuitive tool allows you to set up Google Ads campaigns with ease. You could also set up and monitor ads on Facebook or Microsoft. Its Opportunity Engine monitors your account 24/7 and provides insightful recommendations. 
Adzooma allows custom reporting to ease the complicated and long reporting process. Its Custom Reporting tool allows you to select the data you desire and how it will be displayed. It's easy to create visually appealing and intuitive reports or even drag and drop data into a template. 
Branding is also possible as you can upload images, add text and create white-label reports. 
Pros:
Helps to optimize Google Ads 
Provides custom and white-label reporting 
Helps with budget optimization 
5. Semrush

Semrush is loaded with multiple features that assist in planning, monitoring, analyzing, and improving your Google Ads campaigns. It achieves this by checking and analyzing major competitors in your niche. Some of the insights you'll get include product pricing strategy and target keywords. 
The software uses analytics and data to recommend particular keyword phrases for paid results, organic results, and Google Shopping campaigns. It can also help you find keywords that competitors have left out — keyword gaps. 
You'll discover available opportunities to grow your ROI and receive volume reports. 
With Semrush, you can track your visibility in paid search results and an analysis report to help you know how your ad campaigns are performing. 
Pros:
Useful volume reports 
Paid search visibility 
Great recommendations on keyword gaps for Google Ads
Powerful competitor analysis 
Cons:
Analytics data may be sampled, thus inaccurate 
6. SpyFu

This ethical spying solution is a great Google Ads analysis tool. It will help with competitor research, negative match recommendations, keyword tracking, and spying on other websites for Google Ads insights and data. 
SpyFu has a competitor keyword feature that enables you to search for a competitor, their keywords, the number of clicks, and PPC. These insights could help you incorporate some of the strategies in your campaigns and increase your ROI. 
This software hosts an Adwords advisor that analyses your competitors' bidding history and recommends great keywords that you have not utilized. You could also save your budget for unduplicated keywords, thanks to its negative keyword match tool. 
Pros:
Provides insights into competitors' ads 
Monitors Google Ads and SEO rankings 
Provides smart recommendations to increase clicks on your ads 
Cons:
Navigating the website can be challenging for new users 
Coverage limited to certain domains 
7. ClickCease

This Google Ads optimisation tool is great for white-label reporting and clicks fraud reporting. It guarantees you bot detection, conversion analytics, and 24/7 monitoring. 
As a reliable Google Ads analytics tool, it will help you know who's bidding on your keywords and also detect and block click farms. Knowing your competitors' ad copy and their daily position on paid search results provides great insights that can help you improve your Google ads campaigns. When done regularly, you can easily gain and maintain a top position. 
Pros: 
Reduces fake clicks by blocking clicks from fraudulent sources 
Monitors your Googe Ads campaigns 
Supports unlimited Google Ads accounts  
Cons: 
Costly for new beginners, and the trial period is just 7 days 
Technical knowledge needed to use the features successfully 
8. Lunio (Formerly PPC Protect)

Lunio works as a white-label reporting, click fraud protection, and Google Ads advertising tool. It analyses millions of ad clicks in real time, detecting and blocking fraudulent or unwanted clicks. 
This automated low-value click prevention system helps marketers get a true picture of which clicks they are paying for. With this, you can save up to 30% of your ad spend budget. 
Lunio's team provides you with all the data required to identify opaque and black box platforms designed to swallow up your ad spend budget. This information gives you the control you need to run your Google Ads campaigns successfully.
Pros:
Self-learning AI algorithm to detect fraud accurately
Automated, real-time IP blocking feature 
Cons: 
The starter plan has limited features
9. WordStream 

The Google Ads Performance Grader from Wordstream is a smart free tool that evaluates the performance of your Google Ads campaigns based on set KPIs. It analyses account activity, quality score, and click-through rate compared to your competitors.
With this tool, you'll know where you fit in the competitive scale, how your ads are performing, and tips you can use to improve your score. The Grader will show you exactly how and where to improve your Google Ads campaigns. 
Pros:
This tool is free
The ads grader tells you where and how to improve Google Ads campaigns 
It helps you benchmark with competitors 
Cons: 
Lack of data causes poor performance
10. Opteo

Opteo gives you a smart way to manage your Google Ads by helping you hit performance targets, grow conversions, and reduce wasted spend. 
It has an Improvements feature, which is smart recommendations that you could push to Google Ads in seconds. This feature also helps in writing ads, managing keywords, optimising bids, running ads tests, detecting errors, excluding bad traffic, managing shopping ads, and improving bid creative. 
Pros:
Powerful performance graphs
Custom Google Ads report in minutes 
Alerts that can be integrated with Slack 
Cons: 
The final verdict: looking for the best Google Ads tool for analytics and optimisation
With the 10 tools well explained, it's time to wrap it up. You should use Google Ads analytics tools to increase conversions, prevent fraudulent clicks, monitor performance, evaluate KPIs and check your competitors' Google Ads strategies. 
Most of the tools we have discussed allow you to optimise your Google Ads campaigns and get customised reports and visual representations of your performance. 
You should get an intuitive tool that goes deeper to analyse the performance of Google Ads campaigns, provide you with insights on how to allocate budgets, and can feed bidding algorithms with feedback signals for better optimisation. And this is what the SegementStream Conversion Modeling Platform offers you. 
It uses Machine Learning to unearth complex behavioural patterns, predict the possibility of future conversion and ascertain the incremental value of each visit. With this, you can easily scale and optimise your Google Ads for better performance.
Never miss an article
Get the latest articles, event invitations and product updates delivered straight to your inbox.
Thank you! You've been signed up for our newsletter.
Get started with SegmentStream
Learn about Conversion Modelling and why it is a true next-generation solution to outdated marketing attribution and conversion tracking tools.