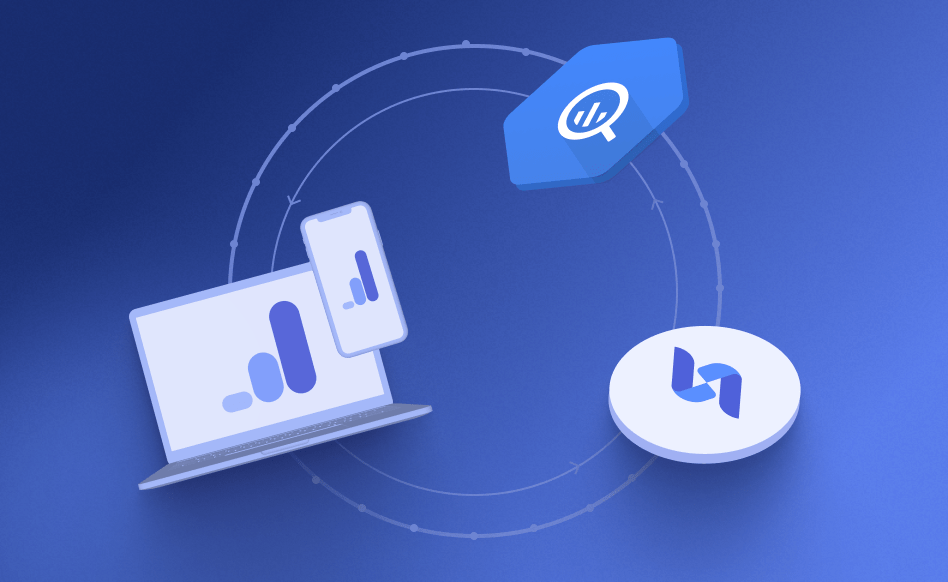 GA4 Real-Time Data Streaming in SegmentStream — feature overview
Streamline GA4 data collection with SegmentStream's real-time streaming, ensuring no delays or collection limits. Learn about the feature in this article.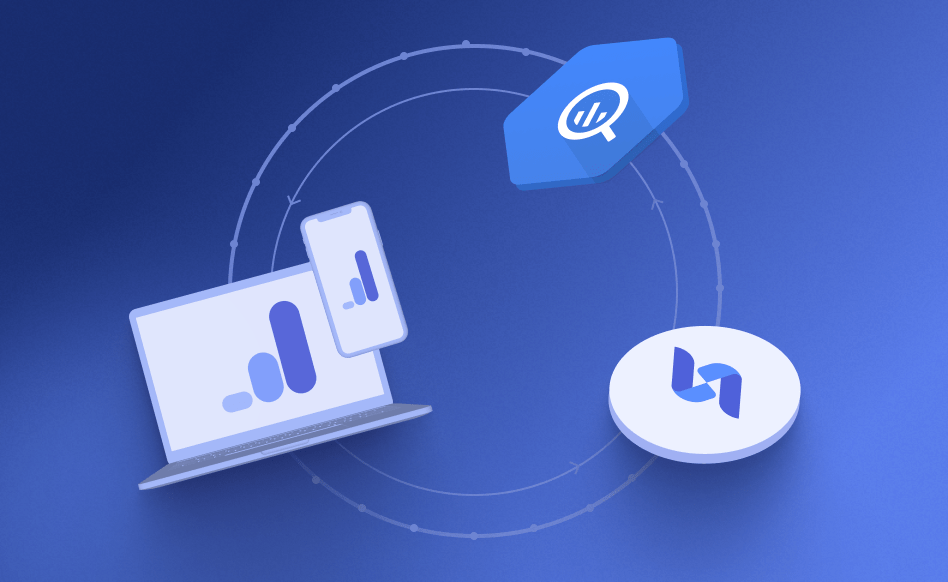 Table of contents
What is Google Analytics 4 data export?
As Google is sunsetting Universal Analytics on July 1st, 2023, more and more online businesses are migrating to Google Analytics 4 and exploring its features. One of the great features is the opportunity to export raw behavioural records (hits) natively to Google BigQuery. 
Export of GA4 data into Google BigQuery is native and can be set up inside the Google Analytics 4 Admin section of your property. 
This will automatically create a dataset called analytics_xxx (xxx corresponds to GA4 Property ID) inside of the connected project. 

It offers Daily and Streaming options, where Daily will create events_ tables which will occur once a day. While Streaming will create events_intraday_ tables which collects data continuously until the full day is completed.

GA4 data export into BigQuery sounds like a great feature which allows us to analyse unsampled data and insert this data into any custom reporting system (SegmentStream, Power BI, Tableau, etc.). However, unfortunately, it has two big issues.
How GA4 export works in reality
The first main issue of GA4 native export is that the daily tables can be created with a big delay of 15-20 hours or even a few days. 
In the example below you can see that the data for the 31st of January only appeared on the 2nd of February. 

If you check data daily in the morning, such a big export delay might be very inconvenient for your workflow.
In the case of SegmentStream, as our Conversion Modelling depends on Google Analytics data, our workflows are also stuck until daily tables are created. 
As a workaround, we wait for 10 hours and if daily tables are still not present we are using intraday tables. Unfortunately, although Google claims that intraday tables are filled within seconds after arrival, we are still facing noticeable data loss in intraday tables.
Another big issue is the event collection limits which restrict your data collection and usage.  
In the case of SegmentStream, this is critical because we evaluate each session and send click ids back to Google Ads and Facebook if the session was valuable. Because of collection limits, click ids can be truncated and the optimisation signals are lost.
What is SegmentStream GA4 Real-Time Streaming and how it helps
To tackle these issues, SegmentStream developed its own proprietary real-time collection mechanism. The integration works for both GTM and gtag.js. 
The idea is that together with sending website events to GA4 via Google Analytics 4 tag, one will send the same raw events to the SegmentStream endpoint. These events will be stored in events_ga4 table of your SegmentStream BigQuery project.

Real-time data streaming by SegmentStream solves both of the issues mentioned in the previous section:
Data collection is actually real-time and you can access fresh reports the next day in the morning. You can use this data not only in SegmentStream but also in any other custom dashboards you are using such as Power BI, Tableau, Looker Studio, etc.
All events data will be collected and stored properly without any limits. This will ensure proper parameter collection and optimisation by SegmentStream.
Also, this feature is quite easy to implement, we have detailed step-by-step guides and the implementation itself takes a couple of minutes.
Advantages and disadvantages of SegmentStream GA4 Real-Time Streaming
As described above, the main advantages of real-time data streaming by SegmentStream are:
No delays in the reporting
No limits in data collection
Ease of implementation
And there are only two disadvantages:
Additional configuration: although the implementation is easy, it is still one additional step compared to the native GA4 export.
Real-time streaming can not be backfilled: if for some reason the connection is broken, there is no way to restore the data. This might happen if the user who connected the BigQuery project to SegmentStream left the business and lost the permissions, while another valid account did reconnect yet. This is quite a rare case, but it can happen. So we would recommend keeping native GA4 export as a backup option. Yet, we can save data if the issue is resolved within 7 days.
To sum up
GA4 real-time data streaming by SegmentStream is a great option to overcome issues of native GA4 export: it will guarantee no data delays and no event collection limits. Also, this feature is quite easy to implement. The only disadvantage is that data can not be backfilled, so we recommend keeping native GA4 export as a backup option.
Want to know more? Speak to a member of our team today!
Never miss an article
Get the latest articles, event invitations and product updates delivered straight to your inbox.
Thank you! You've been signed up for our newsletter.
Get started with SegmentStream
Learn about Conversion Modelling and why it is a true next-generation solution to outdated marketing attribution and conversion tracking tools.