Case study
Ribble Cycles: 260% ROAS increase from Facebook Ads using SegmentStream
Learn how an innovative UK-based bike manufacturer Ribble Cycles solved the challenge of marketing attribution and improved ROAS by implementing SegmentStream platform.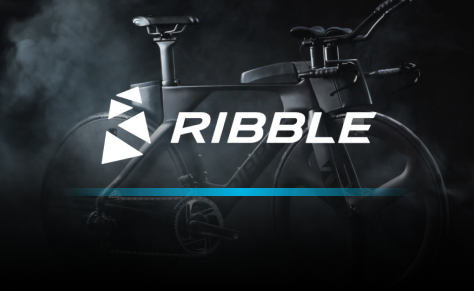 Company name:
Ribble Cycles
"We are happy with our collaboration, and looking forward to working together to drive outstanding digital marketing results!"

— Matthew Lawson, Chief Digital Officer, Ribble Cycles
About Ribble Cycles:
Ribble Cycles (https://www.ribblecycles.co.uk/) is an innovative UK-based bike manufacturer that has been producing fully-customisable bicycles since 1897. Ribble designs, tests and hand-assembles each bike in England, to a customer's personal specification. Its award-winning bikes and bike kit is expertly curated on Ribble's digital store. The Ribble BikeBuilder delivers unmatched personalisation, with each individually specified bike assembled by one mechanic, start to finish, direct to the customer. 
Innovation is at the core of everything at Ribble, including their marketing activities. That's why Ribble's team decided to partner with SegmentStream to promote their bikes more efficiently by applying the power of the latest big data and AI technologies to their digital channels. 
The challenge:
Ribble Cycles sells professional road bikes with an average price of £2,000 — £5,000. When the price for a product is that high, people rarely buy from the first click. Sales cycles are quite long — it might take up to 30 days for a person to make a decision. Thus, traditional single-touch attribution models don't really help much when it comes to the evaluation of marketing channels and campaign performance.
#1. Impossible to understand the real value of upper-funnel campaigns   
Previously, Ribble's digital team used Last Non-Direct Click as their main attribution model which always showed that upper-funnel awareness campaigns (such as social or display) do not bring almost any sales. The First-Click attribution model also didn't attribute proper value to these campaigns, as the user might simply browse on one device, and complete purchase two weeks later from another device, so the first interaction with the website also didn't receive almost any credit. 
However, every time Ribble's team decided to decrease the budget on upper-funnel campaigns — the amount of total sales dropped dramatically. It was clear that social or display channels are very important and effective but at the same time, it wasn't clear how to understand their impact in pure numbers.  
#2. Not enough conversions for Facebook and Google Ads algorithms
When the products are that expensive — even the total amount of conversions per week is relatively small (comparing to usual e-commerce businesses), which makes it very difficult to optimise advertising campaigns on Facebook and Google Ads which are the main sources of traffic: 
Google Ads
Due to a very small amount of conversions it was impossible to use automated bidding strategies. The main metrics to analyse campaign performance were Reach and CTR with a Manual CPC bidding strategy where Max Bid was defined depending on the keyword.
Ribble was underperforming at a "more expensive" audience due to Max Bid limitation and was not able to compete for this audience with bigger retailers that had much more data and could take leverage of automated bidding strategies provided by Google Ads.
Facebook Ads
It was absolutely impossible to analyse campaigns in terms of performance due to the following reasons:
Placements like Instagram Stories, Facebook Stories, Mobile Feed, Instagram Feed, etc. always showed terrible results in terms of performance because in many cases people that clicked on these ads opened a website in an in-app browser of Instagram or Facebook mobile app with it's own set of cookies. After that users switched to a normal browser either on mobile or desktop but this traffic was always attributed to "direct/none", "organic", or "brand".
Due to the upper-funnel nature of the launched campaigns, incredibly long sales cycles, and complex cross-device and cross-browser customer journeys — it was almost impossible to reach any reasonable amount of conversions for analysis.
Due to a very small amount of conversions it was impossible to use automated bidding strategies. The main metrics to analyse campaign performance were Reach, CTR, and Landing Page visit or Add to Cart as a primary conversion metric.
Finding a proper audience for a campaign was challenging and required huge empirical knowledge, lots of research, and custom work.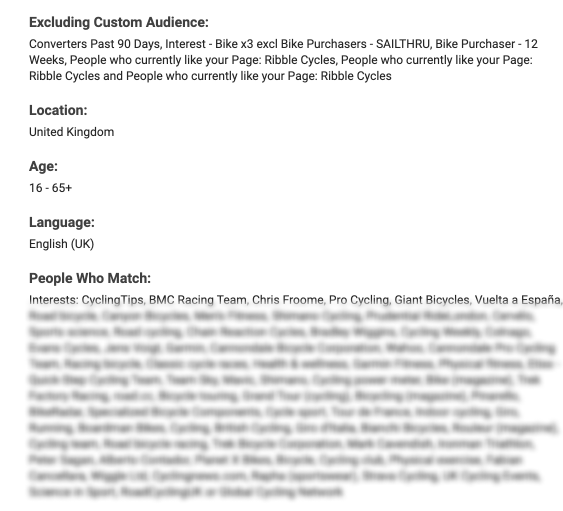 Example of audience targeting in Facebook
To solve these analytical and optimisation challenges, Ribble's team decided to partner with SegmentStream and implement its Conversion Modelling Platform.
Solution overview:
SegmentStream is an advanced Conversion Modelling Platform that provides future-thinking marketing teams with a next-generation solution to outdated multi-touch attribution tools that are no longer suitable for today's complex customer journeys and modern tracking restrictions.
SegmentStream Conversion Modelling Platform combines first-party behavioural visitor data with machine learning algorithms to enable comprehensive measurement and performance optimisation.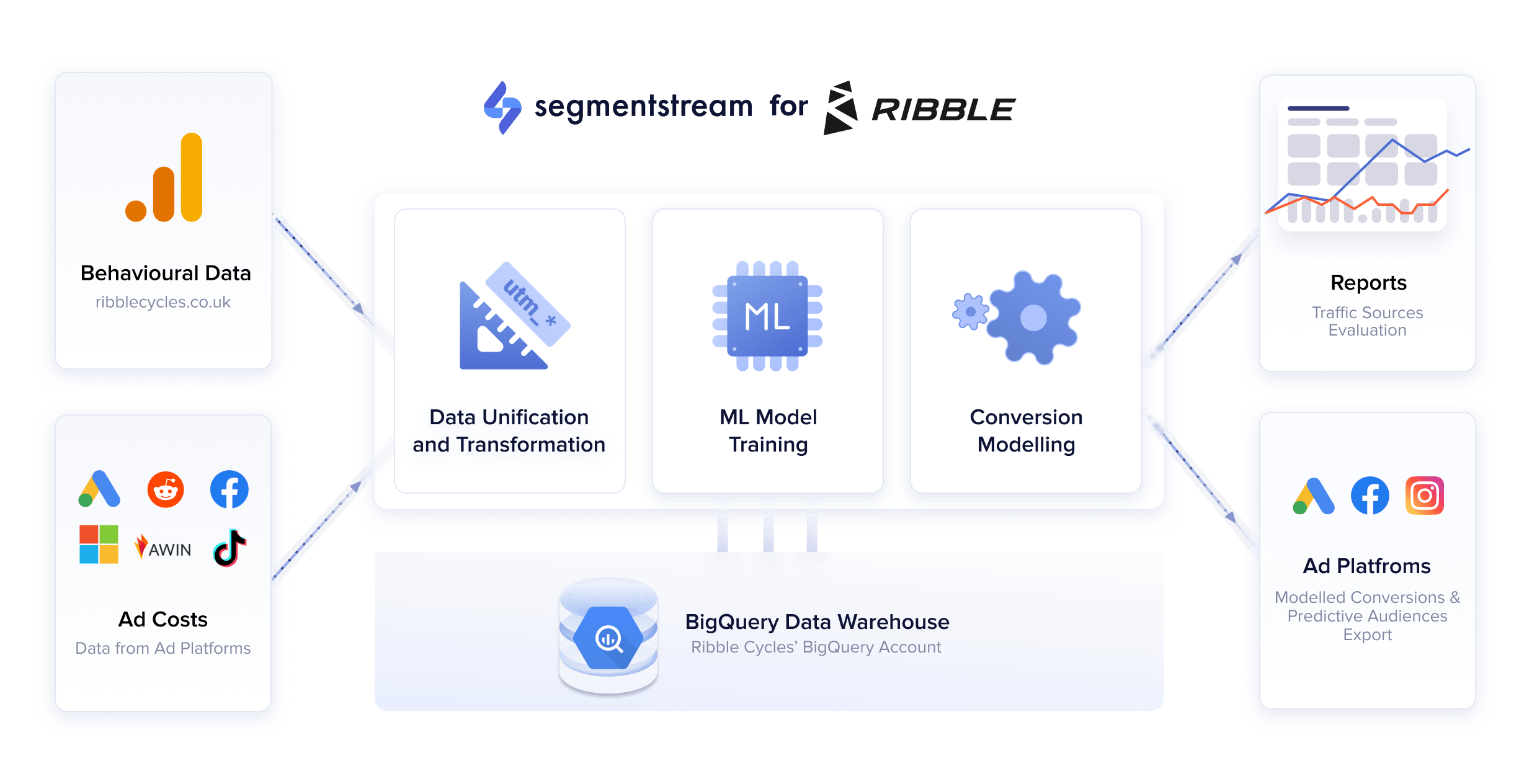 Step 1: Collect real-time user behaviour data
We use machine learning to evaluate the incremental impact of each visit based on website visitor behaviour data, even if a final conversion can not be observed.
In order to build machine learning, unsampled real-time user behavioural data should be collected first. Ribble Cycles operates multiple websites for multiple regions: UK, Germany, and Australia with different domain names. 
SegmentStream and Ribble implemented a behavioural data collection for the UK and German websites in less than half an hour.
This allowed Ribble Cycles to automatically intercept all the hits that are already sent to their Google Analytics, and to collect website visitors' behaviour and purchases directly to their Google BigQuery data warehouse.  
Step 2: Collect advertising costs from all marketing channels 
Ribble Cycles uses lots of marketing channels to promote their bikes: Facebook, Google Ads, Microsoft Ads, Reddit, and AWIN. 
As SegmentStream has turn-key integrations with the most popular advertising platforms, this part in the data collection setup didn't take more than 15 minutes. After all the ad accounts have been authenticated, SegmentStream started to import all the information about ad clicks, costs, and impressions on a daily basis into Ribble's Google BigQuery data warehouse.  
There are also some manual marketing costs uploaded to SegmentStream using turn-key Google Sheets integration.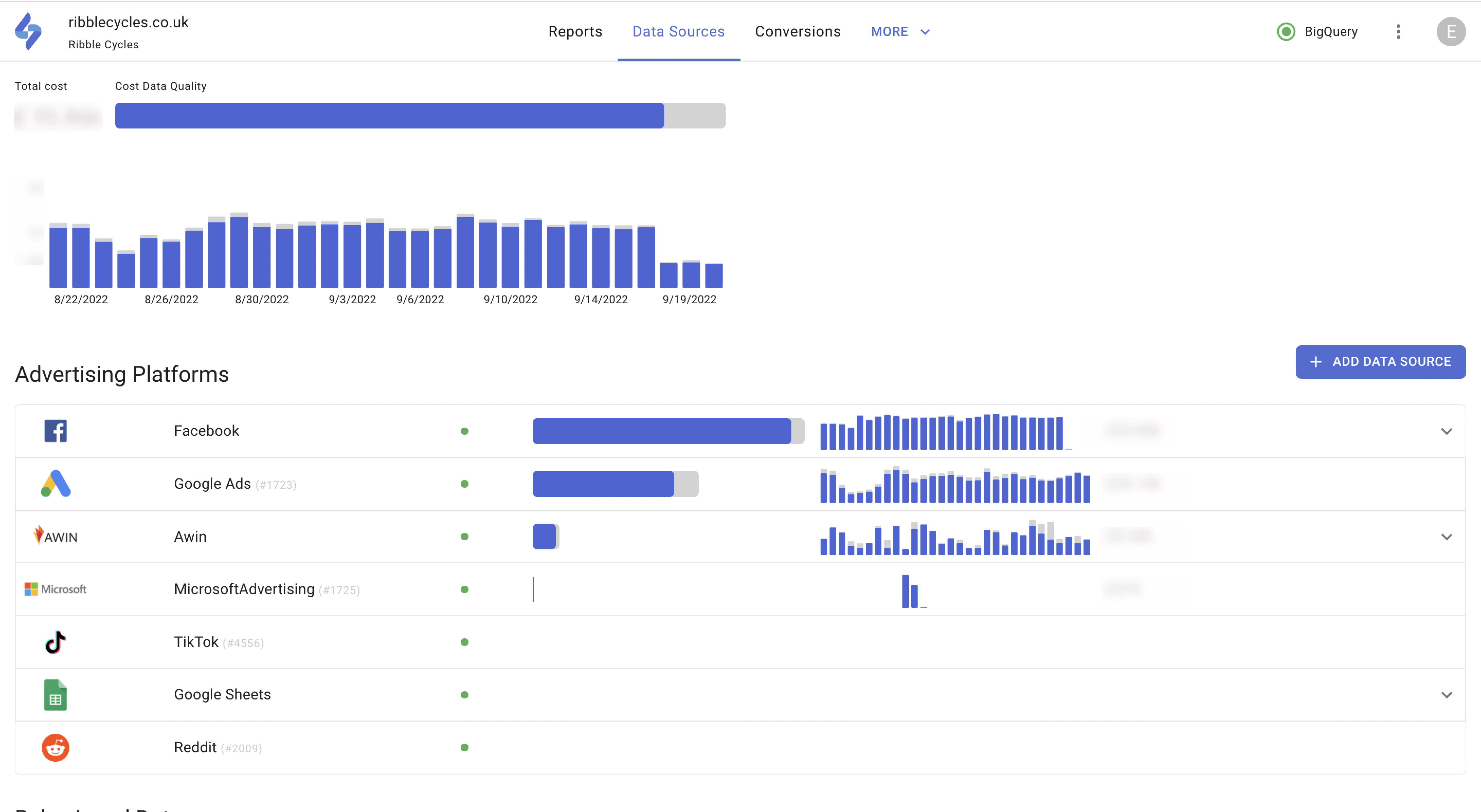 SegmentStream admin panel with connected data sources
Step 3: Build machine learning model
After all the required data was collected into the client's Google BigQuery, it was now possible to build a machine learning model. Unlike attribution solutions that rely on conversions tracked by cookies, Conversion Modelling uses machine learning to carefully analyse all website sessions as soon as they happen, and identifies hundreds of complex non-linear behavioural patterns. It then uses these patterns to evaluate the probability of each visitor to convert in the future, even if the user does not re-visit using the same device or cookie.
Step 4: Analyse marketing performance
The dashboard help Ribble's team see the real incremental impact of upper-funnel channels and campaigns, and compare the conversion distribution by Last Non-Direct Click vs Conversion Modelling.
Step 5: Send Modelled Conversions to Facebook and Google Ads
While it is very helpful to see the difference in campaign performance on a dashboard, we decided to go further by automatically sending these Modelled Conversions back to advertising tools such as Facebook and Google Ads in order to improve their performance by switching from LNDC optimisation to Conversion Modelling.
SegmentStream allows you to automatically send Modelled Conversions to external advertising tools, so ad platforms could come out of the learning phase a lot quicker. Conversion modelling sends more signals about the value of each paid click right after visit has ended. Which also helps you increase advertising reach and your total revenue, since ad platforms won't skip buying visitors who may simply convert within the different cookies.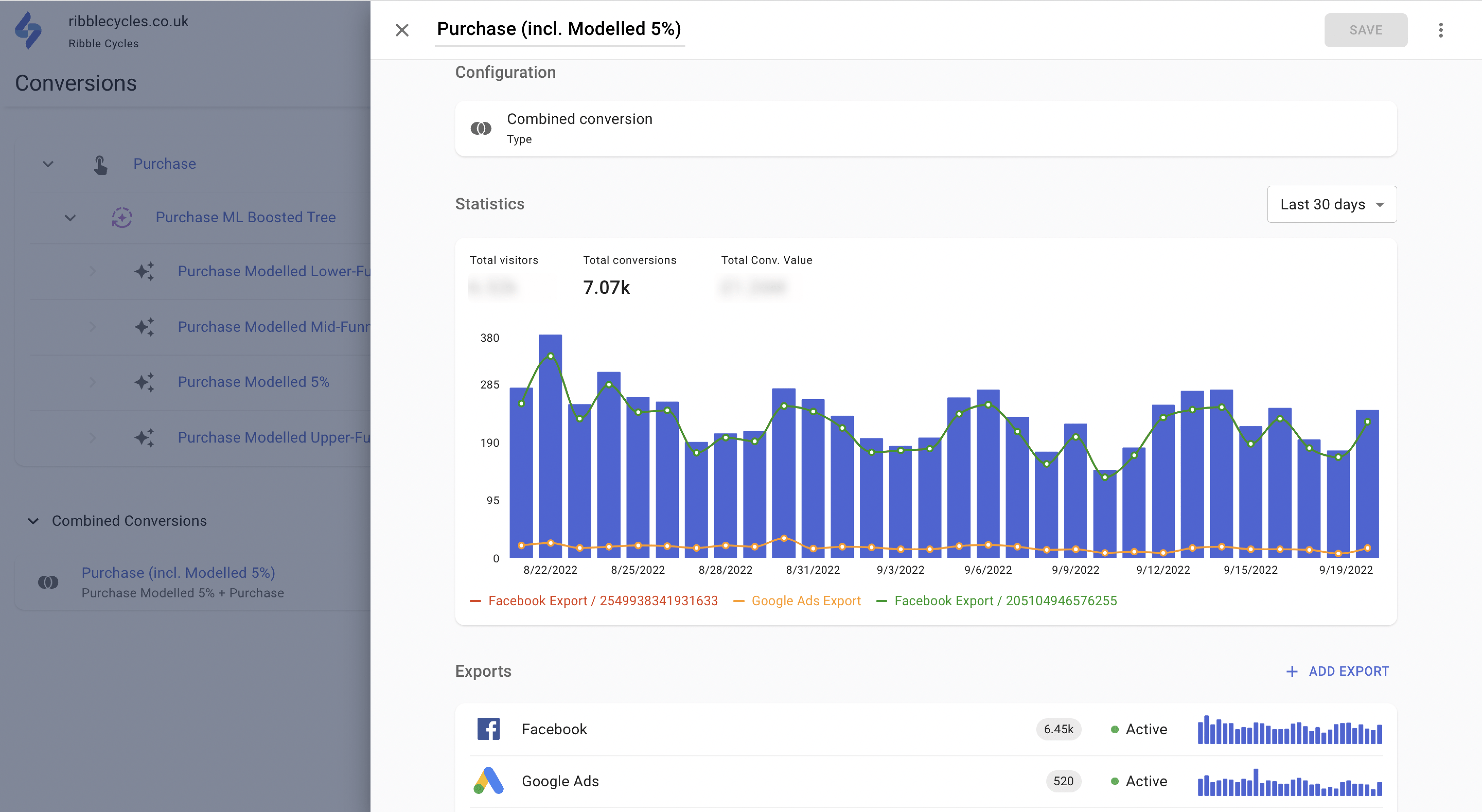 Step 6: Launch optimisation on Google Ads
After Conversion Export was connected, we started the process of optimisation on Google Ads, and later on Facebook. Google Ads post-click attribution was replaced with SegmentStream's Modelled Conversion.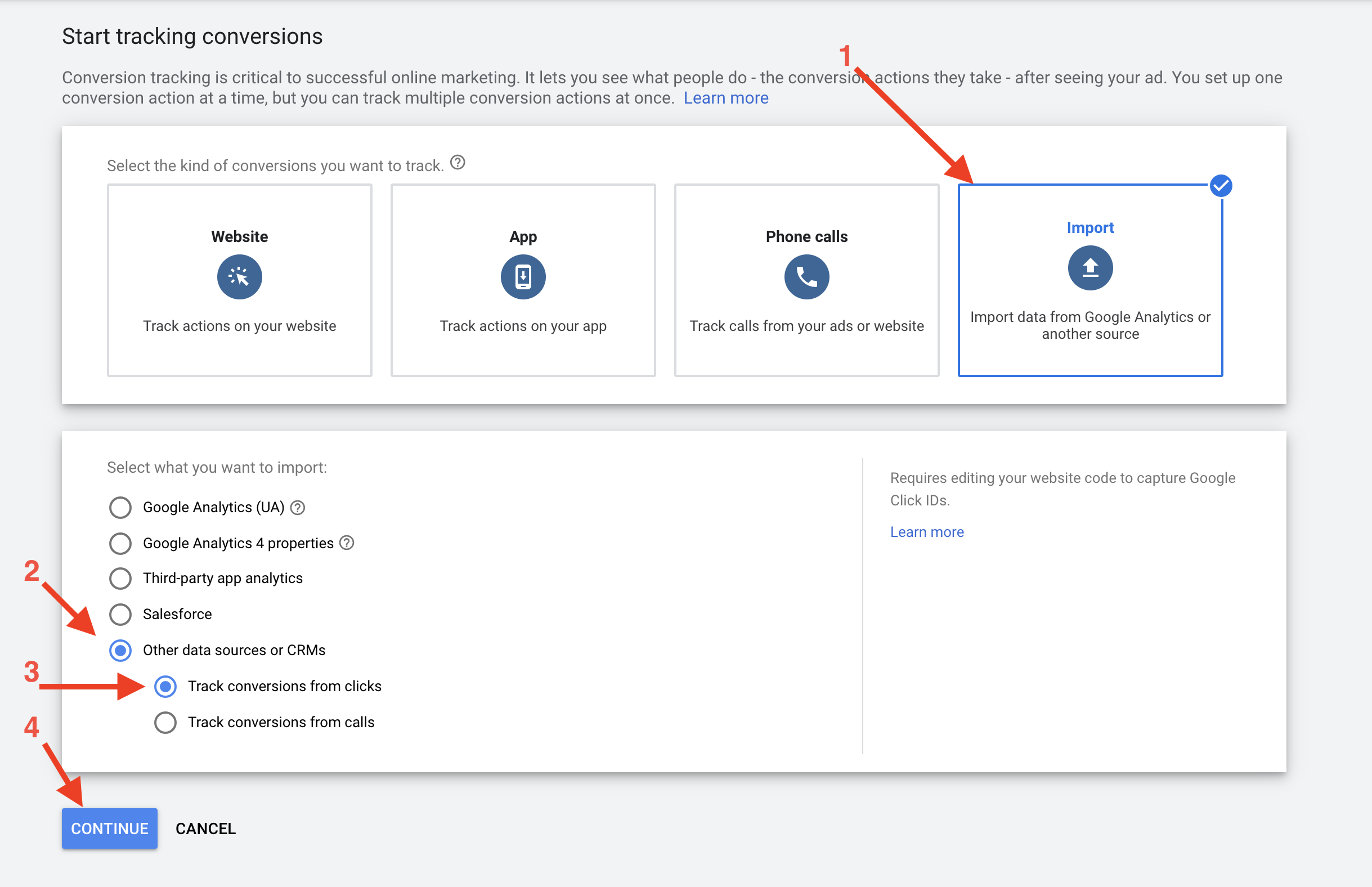 Possibility to use custom attribution inside Google Ads interface
Previously, Google Ads algorithms only trained on sessions that ended with a conversion. Now, as each session started to receive at least some conversion value, Ribble was able to significantly (by 10x!) increase the amount of signals sent to Google Ads. 
This allowed replacing the Manual CPC bidding strategy with a fully automated Maximise Conversions strategy.
Results were impressive: 
In just one month, the number of conversions increased by 55.1% while COS (Cost of Sale) decreased by 10.4%! Even though the average CPC increased by 18% and average CPM increased by the record 62%, now Ribble Cycles was able to target a more relevant and valuable audience with a higher probability to buy. 
Now, by leveraging the power of SegmentStream Conversion Modelling and Google's automated bidding strategy, Ribble is able to bid higher for the potential customers that are most likely to buy and outperform the competitors in the paid search auctions.
Step 7: Launch optimisation on Facebook
Default Purchase conversion was replaced with SegmentStream's Purchase Score which reflected the probability of the visitor that clicked on Facebook Ad to convert within the next 30 days. This increased the amount of feedback signals Ribble sends to Facebook almost 30x compared to the normal Purchase event and allowed it to implement an automated Minimal cost bidding strategy based on Purchase Score instead of Landing Page Visits or Add to Cart events.
The comparison in the amount of signals: Purchase vs Purchase Score (Sample data)
We then decided to optimise further. Having such a huge number of conversions, we decided to leverage Facebook's "open targeting" capabilities and completely removed targeting and audience settings: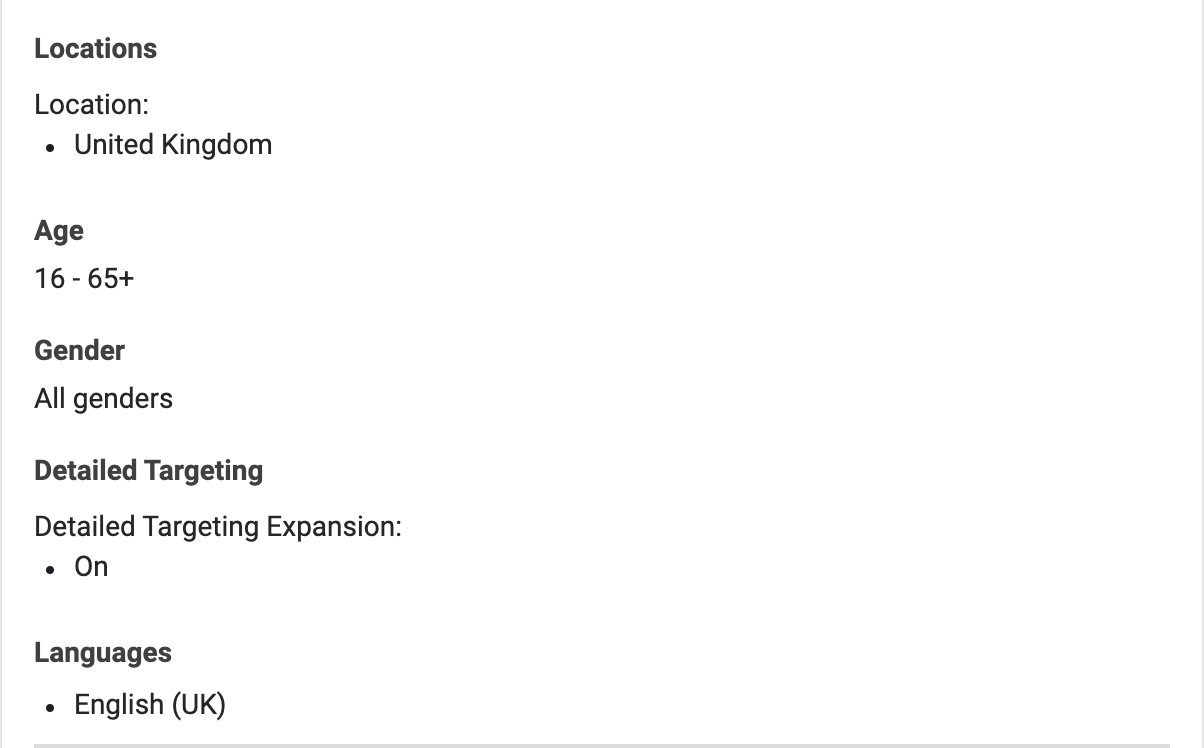 New targeting settings
In just 2 weeks, the new campaign helped to get 2.6x more conversions compared to the old campaign while having the same budget by leveraging SegmentStream's ML, Facebook automated bidding strategy, and open targeting capability.
Results:
A fully automated cross-channel marketing reporting
260% ROAS increase from Facebook campaigns
55.1% more conversions from Google Ads with 10.4% lower COS (Cost of Sale)
Customer testimonial:
Most of the customers do not buy advanced bicycles like ours during their first interaction with the website. People want to take their time and make proper research, read reviews, and consult with our bike specialists before finally making a purchase decision. Moreover, the already complex customer journey is becoming even more difficult to track because of people using multiple browsers and devices.

With all of this, we thought that it will be almost impossible to understand the true value of our digital marketing campaigns, especially upper-funnel awareness campaigns that tend to receive almost no credit when using traditional marketing attribution models such as Last Non-Direct Click.

Luckily, we found SegmentStream and its AI-driven technology that actually helped us to see the real picture of our cross-channel marketing performance, and what's more important, to truly activate machine learning insights and improve the performance of our key digital advertising channels without human involvement. 

We are happy with our collaboration, and looking forward to working together to drive outstanding digital marketing results!
— Matthew Lawson, Chief Digital Officer, Ribble Cycles
Never miss an article
Get the latest articles, event invitations and product updates delivered straight to your inbox.
Thank you! You've been signed up for our newsletter.
Get started with SegmentStream
Learn about Conversion Modelling and why it is a true next-generation solution to outdated marketing attribution and conversion tracking tools.