Case study
Raymond Chabot uses SegmentStream to measure ROI of Display campaigns
Learn how an innovative data-driven agency, Click & Mortar optimised Raymond Chabot's digital marketing performance by using SegmentStream.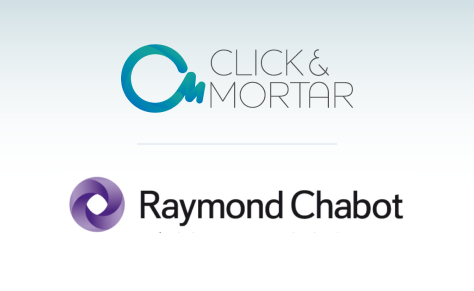 Company name:
Raymond Chabot
Industry:
Financial recovery consulting
"Initially, we were looking for a multi-touch attribution solution but we are glad that we found something more than just that."
About Raymond Chabot:
Raymond Chabot (raymondchabot.com) is the largest Québec-based network of financial recovery counsellors and Licensed Insolvency Trustees that has been helping people get out of debt for more than 40 years, handling nearly 12,000 files per year. The counsellors are personal bankruptcy, corporate bankruptcy and corporate recovery specialists recognized by creditors, tax authorities, the business world and financial institutions. 
About Click & Mortar: 
Click & Mortar (clicketmortar.com) is an innovative digital marketing agency based in Montreal, Canada. The agency helps leading Québec companies grow their businesses faster by offering a set of marketing services ranging from digital strategy consulting to in-depth data analysis and performance-driven advertising. 
The challenge:
Financial recovery consulting is a very competitive space in terms of paid search targeting. Cost per click can reach $200 and the cost of mistakes in ads optimisation strategy can be enormous. Nevertheless, Click & Mortar agency, which is responsible for running Raymond Chabot's digital advertising, did a great job in setting up Google Ads optimisation strategy to deliver the best results possible. 
Paid search campaigns were optimised on conversions from phone calls (tracked using CallRail) and Lead Form completions on the website (tracked using Google Analytics). Both conversions then were imported to Google Ads from Google Analytics using Last Non-Direct Click attribution. Also, Calls from Ads were used as an additional conversion for users who didn't even visit a website but decided to make a call right from Google search results.
However, even with this advanced setup, there was a major challenge in measuring in optimising display campaigns in Google Ads.
Upper-funnel campaigns are very important to generate awareness of Raymond Chabot's offering and have a huge impact on moving potential customers toward conversion. However, with Last Non-Direct Click attribution, such campaigns don't receive almost any conversions.
Click & Mortar understood that the underlying issue is in the Last Non-Direct Click attribution, and to achieve proper results they should move away from LNDC attribution to a multi-touch approach that is able to evaluate the true channel and campaign performance, including upper-funnel display campaigns. 
This is how Click & Mortar's team started to search for an attribution solution and eventually found SegmentStream.
SegmentStream solution:
SegmentStream is an AI-powered marketing measurement & optimization platform that provides digital marketing teams with a next-generation solution to the traditional attribution tools that are no longer suitable for today's privacy-focused ecosystem.
Unlike outdated multi-touch attribution tools that rely on cookies to track customer journeys, SegmentStream utilizes the power of AI to measure accurate revenue contribution, even if it's not possible to track & attribute conversions directly using cookies. 
SegmentStream technology has enabled Click & Mortar to assign proper credit to upper-funnel paid campaigns that have a significant impact on future conversions. This, in turn, allowed Click & Mortar to properly measure the ROI of Display, as well as Paid Search campaigns.
The whole implementation process took just a bit over a month, mostly because of the three weeks that were required to collect enough data for the machine-learning model. No developers or data scientists were involved in this project from the client or agency side.
Customer testimonial:
Initially, we were looking for a multi-touch attribution solution but we are glad that we found something more than just that. SegmentStream truly helped us to understand the real picture of our overall marketing performance by collecting and unifying all the data into a set of easy-to-use and insightful marketing dashboards that we now use on a daily basis. 
— Olivier J. Bergeron, Founding Partner, Click & Mortar
Never miss an article
Get the latest articles, event invitations and product updates delivered straight to your inbox.
Thank you! You've been signed up for our newsletter.
Get started with SegmentStream
Learn about Conversion Modelling and why it is a true next-generation solution to outdated marketing attribution and conversion tracking tools.