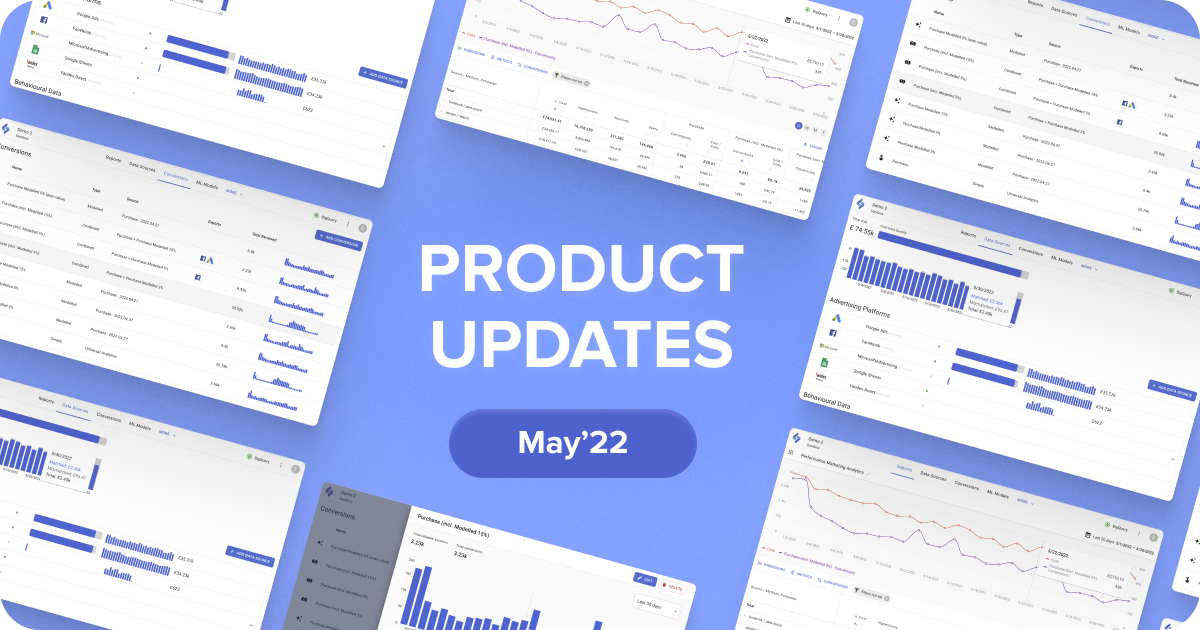 SegmentStream Conversion Modelling Platform updates for May 2022
We are glad to share a few highlights on how SegmentStream Conversion Modelling Platform is evolving by introducing new product features that our team launched over the last month.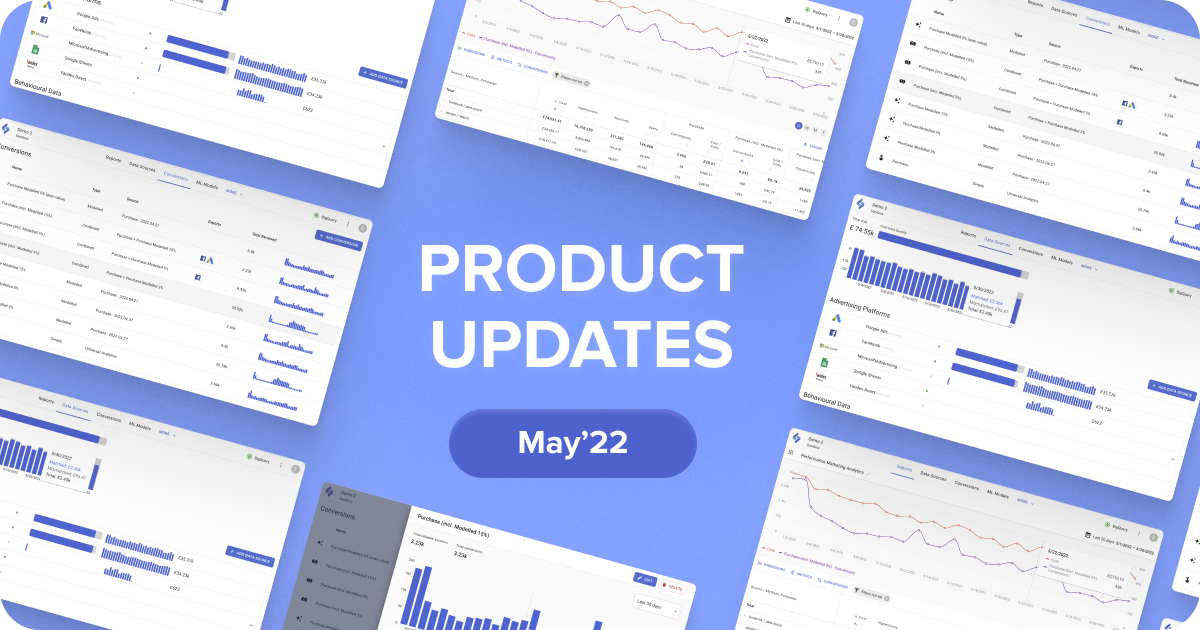 If April was all about new product release, in May our team focused on moving forward with the platform enhancement. We are glad to share a few highlights on how SegmentStream Conversion Modelling Platform is evolving by introducing new product features that our team launched over the last month. 
Let's take a closer look:
Automatic value calculation for Modelled Conversions
Users now have two options to define the value of a Modelled Conversion:
Automatic value calculation
Automatic value calculation helps to better determine the value for Modelled Conversion. It offers additional flexibility in testing new hypotheses and optimising campaigns. SegmentStream will calculate the AOV (average order value) of a simple conversion from the last 30 days and then multiply it by the Modelled Conversion probability.
For example:
Calculated AOV = $100
Modelled Conversion threshold is 5%
A visitor reached a 15% probability when a Modelled Conversion was fired
Assigned Value = $100 * 15% = $15
The Modelled Conversion value for this visitor is equal to $15.
How to turn on automatic value calculation
Navigate to Conversions
Choose a Modelled conversion and click Edit
Turn on the Value toggle
In the Mode dropdown menu, choose Automatic
Session-level custom dimensions in Reports
Users now can create custom dimensions for their reports based on standard dimensions (Source, Medium, Ad Platform etc.).
For example, users can create a custom dimension for separating paid and non-paid traffic by combining all CPC mediums under the "paid" custom group, and all Organic mediums under the "non-paid" custom group.
Then, the user can select that dimension in the reports to see the total metrics for each of the "paid" and "non-paid" groups.
This will help you manage reports more easily and create reports with custom grouping according to the individual business logic.
How to set up a custom dimension
Navigate to Project info
Click Add dimension in the Custom dimensions section
Name your dimension
Name your custom group
Click Filters not set
Choose dimension and apply filters (for example, Medium is equal to CPC)
Click Apply
Open Reports
Filter your report with the newly created dimensions.
Data that doesn't belong to the custom groups are displayed as "Other" in the reports.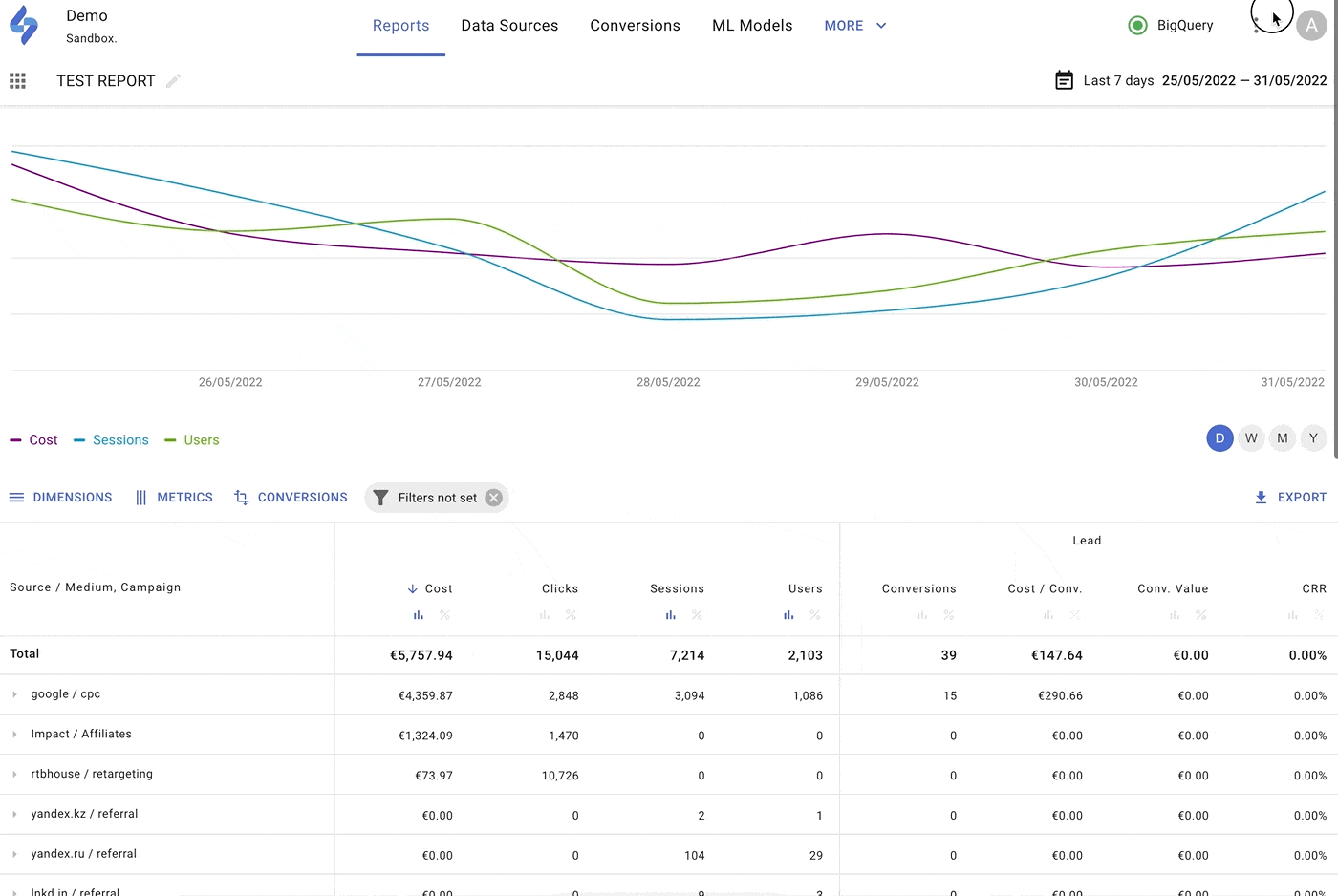 Google Ads conversions export now supports Google Ads attribution models
Now users can export conversions using Google Ads attribution models, such as Data-driven attribution model. It distributes credit for the conversion based on clients' past data for this conversion action.
This will allow clients to experiment with the different built-in Google Ads models and choose the one that works better for their campaigns.
New data source: impact.com
Users can now import ad cost data from impact.com, an affiliate marketing platform, and view how it is attributed to conversions in the reports.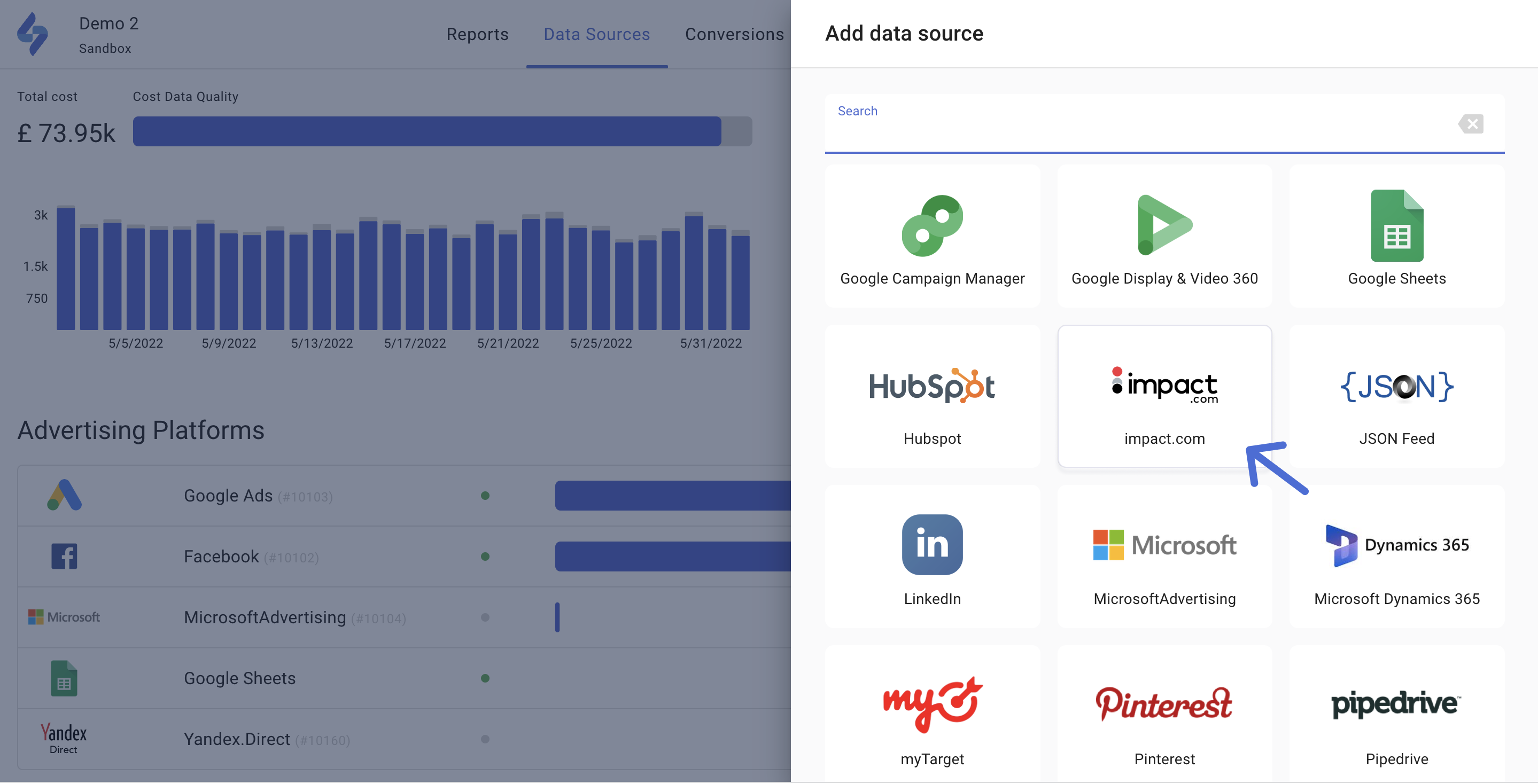 Export data from Reports as CSV
Users can now export data from the Reports table with applied settings (date range, selected metrics) to a CSV file. Export includes the first dimension in the report's dimension hierarchy.
How to export data from Reports
Go to Reports
Click Export on the right-hand side above the table
Choose Download as CSV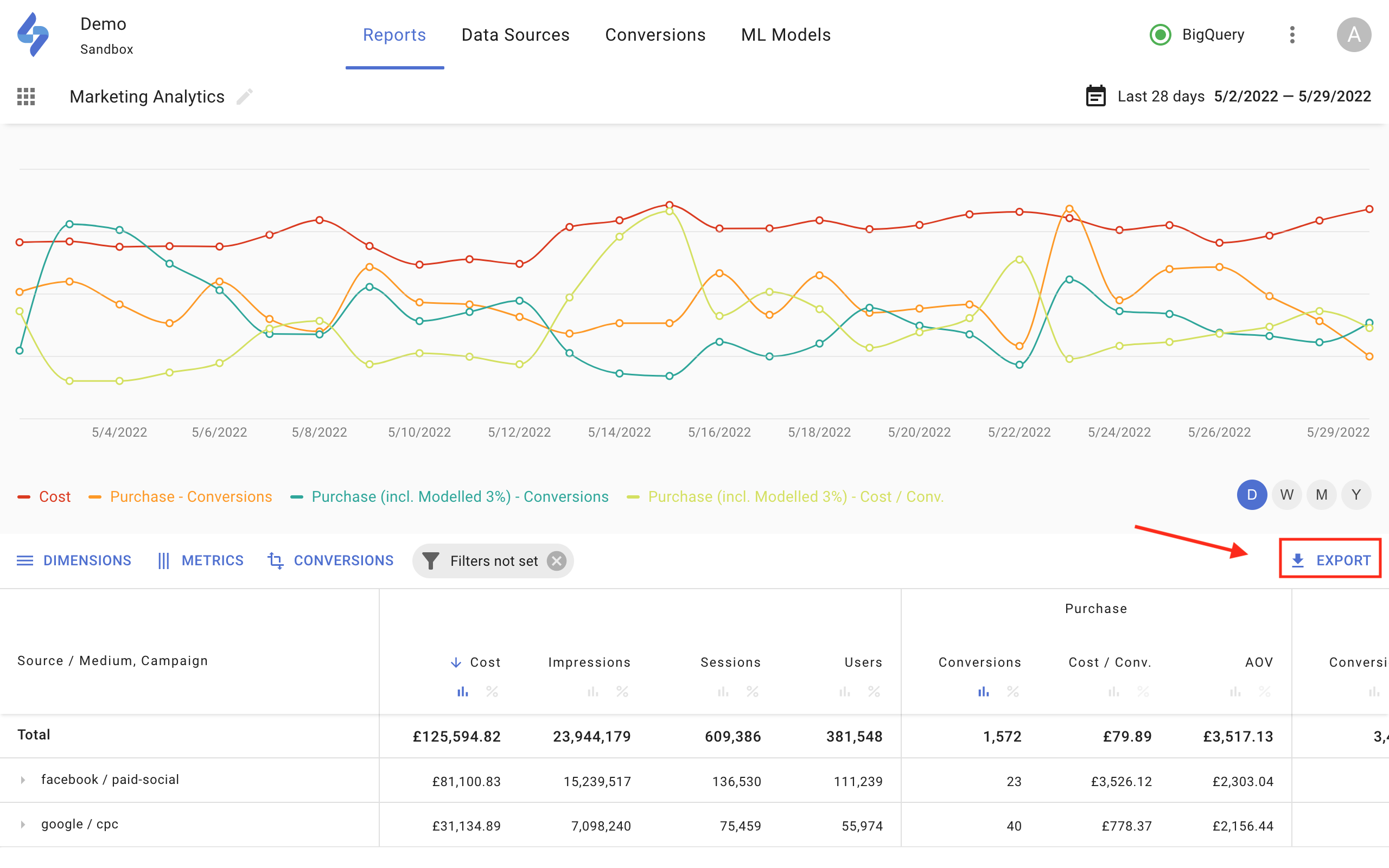 See SegmentStream in action 
Book a personalised platform demo with our team and learn how Conversion Modelling can help to tackle your current challenges in digital marketing.
Never miss an article
Get the latest articles, event invitations and product updates delivered straight to your inbox.
Thank you! You've been signed up for our newsletter.
Get started with SegmentStream
Learn about Conversion Modelling and why it is a true next-generation solution to outdated marketing attribution and conversion tracking tools.