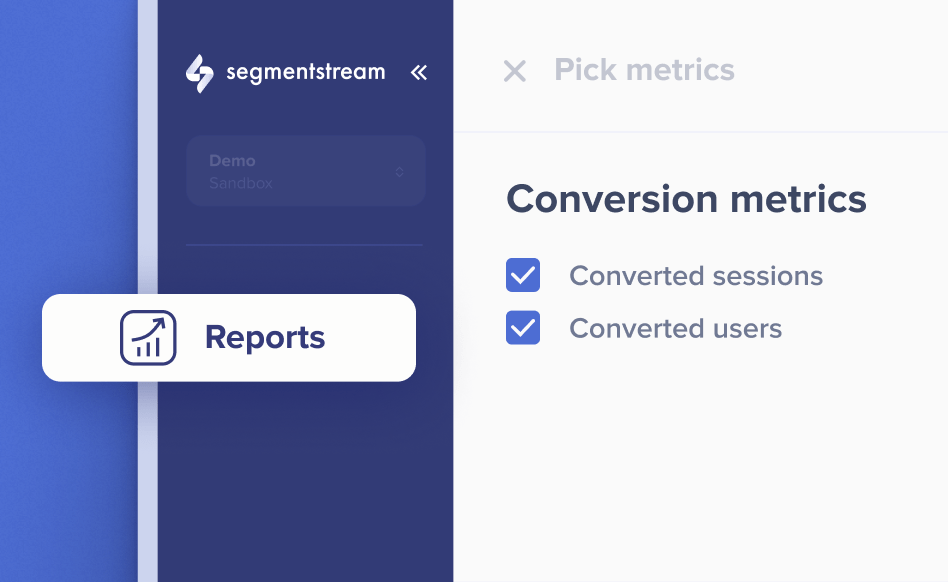 Product updates for April'23
See what we've been working on this April. During the past month, we have added new metrics to reports and ensured that all data from connected data sources starts loading immediately. Read on!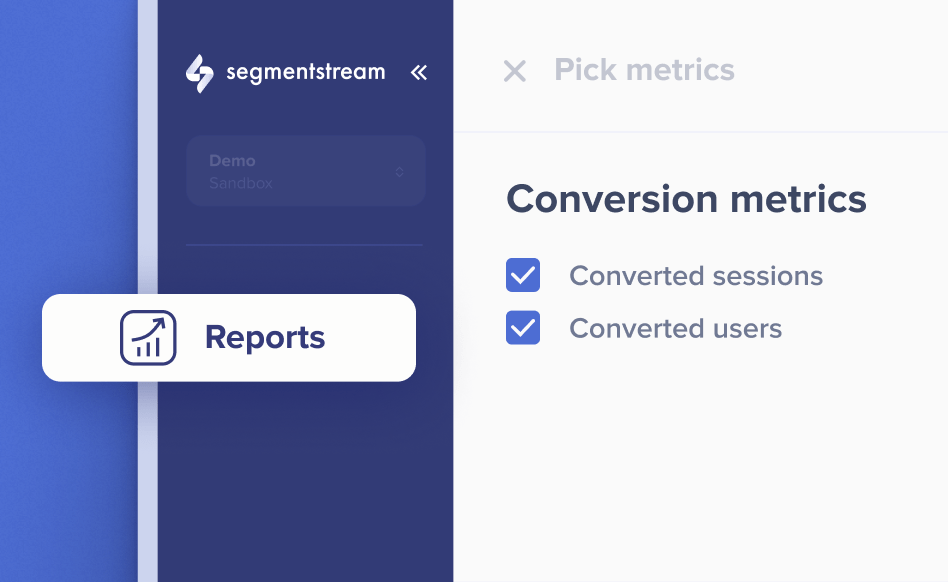 1. New conversion metrics
Now, there are 2 new conversion metrics available in the reports:
Conv. sessions - the number of sessions with > 0 credit. This metric will display the amount of credit attributed to each session for modelled conversions.
Conv. users - the number of users with > 0 credit.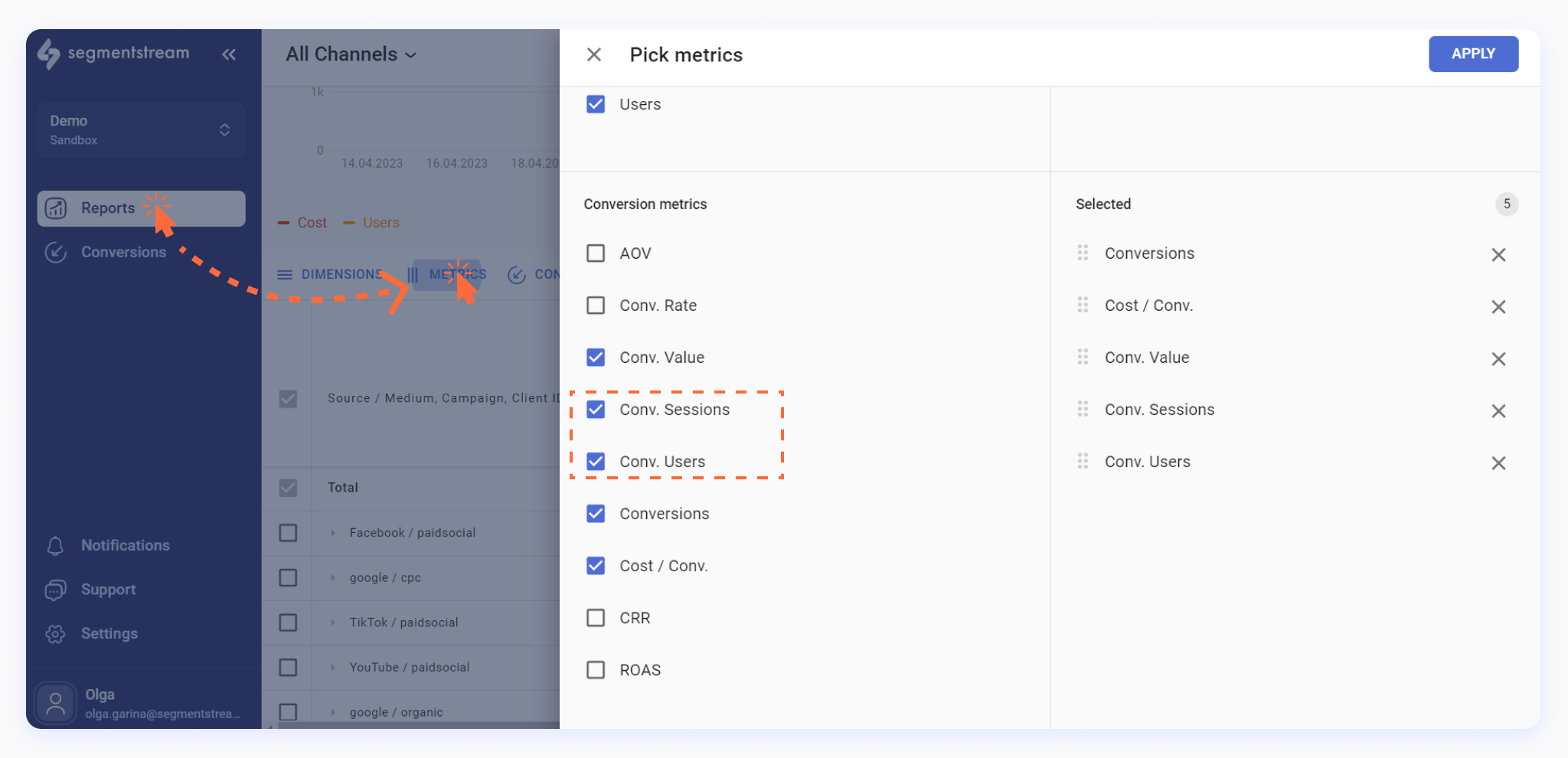 2. Faster loading of data
When a new data source is connected, it immediately starts loading data for the past 30 days.
How did it work before?
Data sources used to only load data the next day.
How does it work now?
When a data source is updated or connected, data for the past 30 days is loaded and a spinner indicating that the loading is in progress is displayed.
Never miss an article
Get the latest articles, event invitations and product updates delivered straight to your inbox.
Thank you! You've been signed up for our newsletter.
Get started with SegmentStream
Learn about Conversion Modelling and why it is a true next-generation solution to outdated marketing attribution and conversion tracking tools.