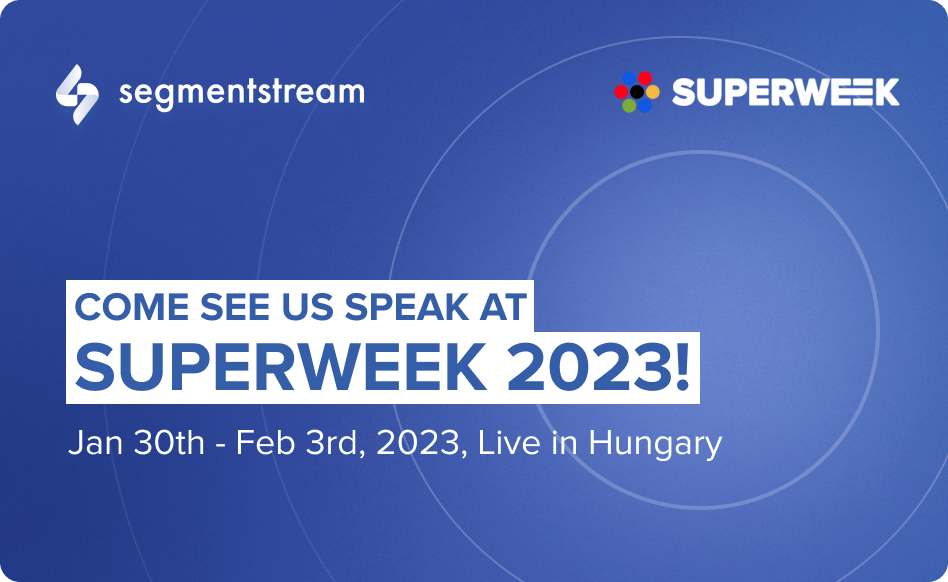 SegmentStream at SUPERWEEK 2023 — join us for five days of analytics!
Meet the SegmentStream team here on January 30th to February 3rd.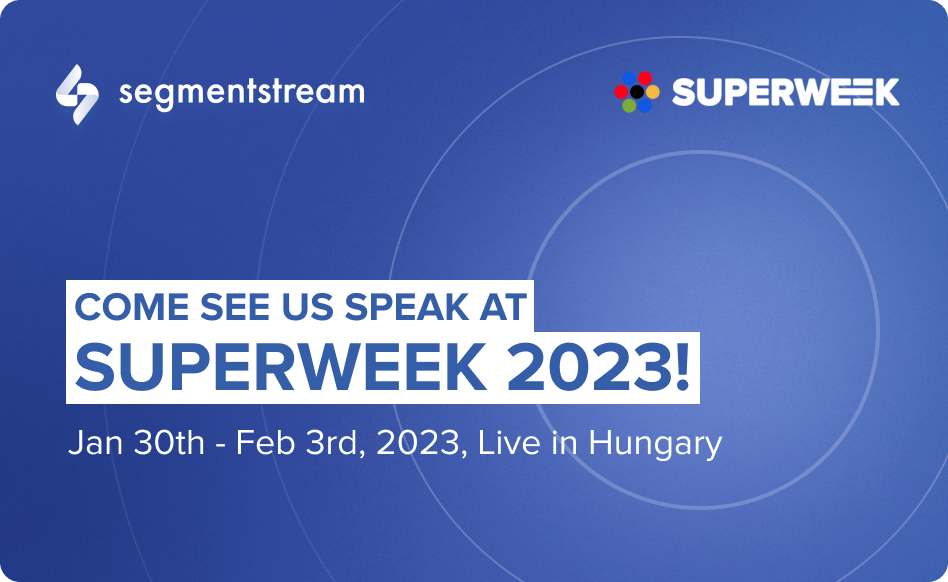 We're happy to announce that SegmentStream will participate in SUPERWEEK 2023 in Hungary.
Come to see SegmentStream's founder and CEO Constantine Yurevich speak about Conversion Modelling and why businesses should start using it today. 
Due to cookie restrictions and cross-device and cross-browser journeys observing the whole user's path to the conversion is no longer possible. Marketing attribution is dead, and marketers that still rely on traditional tools make wrong budget allocation decisions. 
Constantine will share priceless insights into how to solve these issues with Conversion Modelling and show how well-known brands like L'Oréal already take advantage of collaborating with SegmentStream.
Topic: What is Conversion Modelling and why you should start using it today
Date: conference days January 30th to February 3rd.
Place: Hotel Saliris, Egerszalók
Save your seats — pre-agenda tickets are still available!
About SUPERWEEK
SUPERWEEKconference is a unique, annual event that gathers data-driven digital marketing professionals, analysts, and thought leaders of the measurement industry under one roof. The event has been taking place since 2014.
Never miss an article
Get the latest articles, event invitations and product updates delivered straight to your inbox.
Thank you! You've been signed up for our newsletter.
Get started with SegmentStream
Learn about Conversion Modelling and why it is a true next-generation solution to outdated marketing attribution and conversion tracking tools.