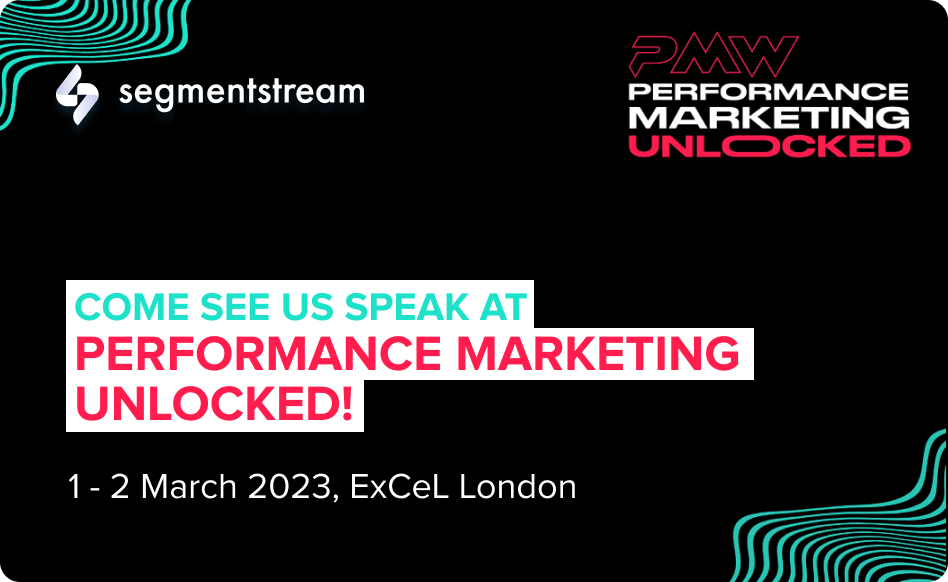 SegmentStream at Performance Marketing Unlocked 2023
Meet the SegmentStream team here on March 1-2nd!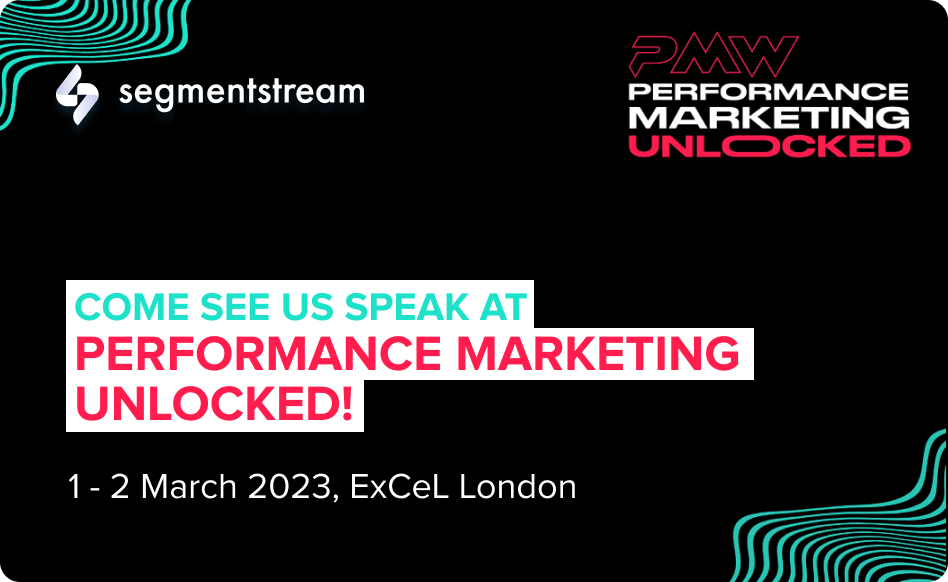 We're excited to announce that SegmentStream will participate in Performance Marketing Unlocked 2023 at ExCeL London.
Oliver Leigh will share how modern-day tracking restrictions, privacy regulations and complex customer journeys affect marketing measurement. He will also introduce the concept of Conversion Modelling which is designed to work in a such cookieless world.
Topic: Uncovering the customer journey: how Conversion Modelling is the key to accurate measurement 
Date: March 1st, 2023, 15:00– 15:15 GMT
Place: ExCeL London
About Performance Marketing Unlocked
PMU is a marketing event organised by Performance Marketing World. This is one of the largest gatherings of marketing professionals, influencers, martech experts, and performance specialists. For 2 days, it will host 500+ marketers, organise 6 streams, and cover 15+ topics.
Never miss an article
Get the latest articles, event invitations and product updates delivered straight to your inbox.
Thank you! You've been signed up for our newsletter.
Get started with SegmentStream
Learn about Conversion Modelling and why it is a true next-generation solution to outdated marketing attribution and conversion tracking tools.