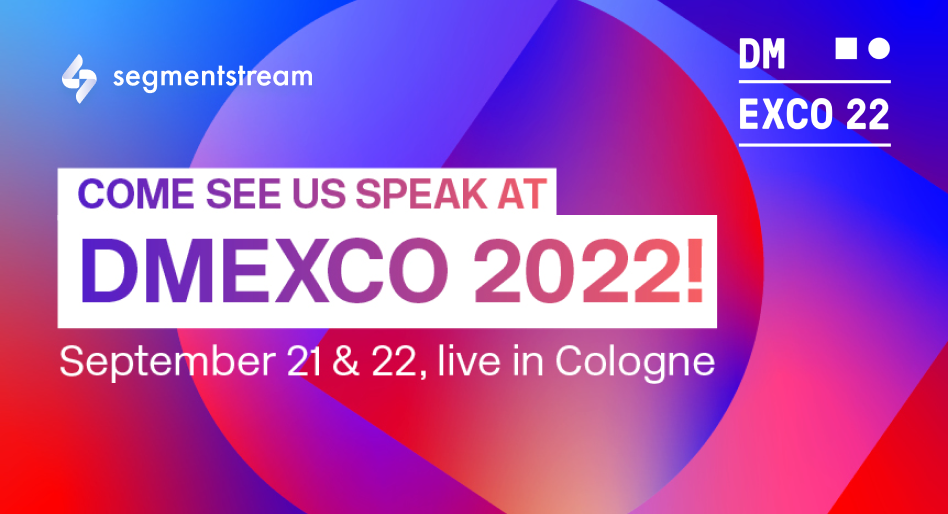 SegmentStream at DMEXCO'22
Meet the SegmentStream team at DMEXCO on September 21-22nd!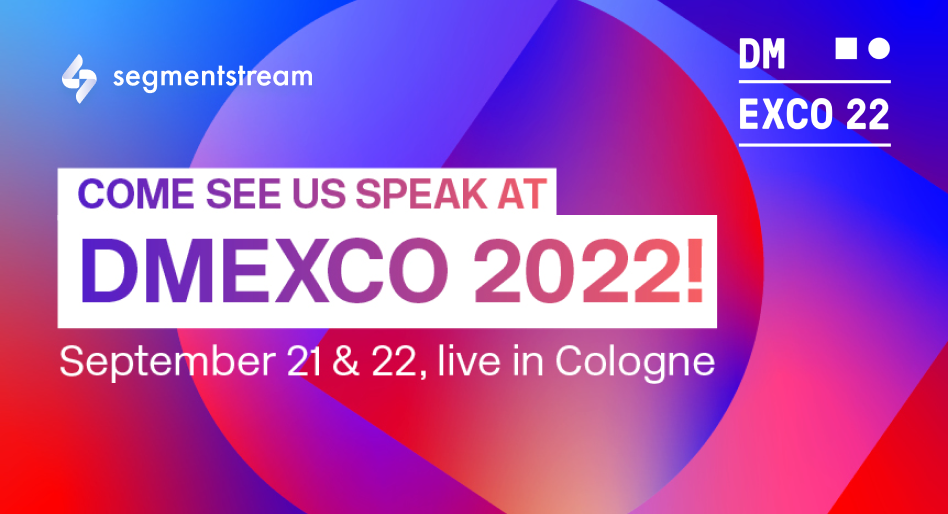 Meet the SegmentStream team at DMEXCO on September 21 & 22 on-site in Cologne, Germany. 
We're excited to announce that our team is attending one of the best events in the AdTech calendar.
It means that we have 2 days to discuss today's trends shaping the AdTech ecosystem in person and share our latest industry insights.
Come by to say hi to Start Up Area, Hall 6, Booth E-052a. 
Don't miss Ben Ó Mathúin, our Head of Customer Success on stage, speaking about modern challenges in measuring and optimising digital marketing performance.
Ben is a Digital Marketing Expert with 10+ years of experience in the field. He will speak on Thursday, at 1 pm.
Topic: "Measure and optimise your digital marketing performance in a cookieless world."
Date: 22.09.2022 13:00 – 13:10 Uhr
Place: Start-up Stage: Hall 6
Feel free to book a meeting here, if you would like to learn more about SegmentStream and the next-generation ad optimisation solution – Conversion Modelling.  
Looking forward to seeing you there!
Never miss an article
Get the latest articles, event invitations and product updates delivered straight to your inbox.
Thank you! You've been signed up for our newsletter.
Get started with SegmentStream
Learn about Conversion Modelling and why it is a true next-generation solution to outdated marketing attribution and conversion tracking tools.