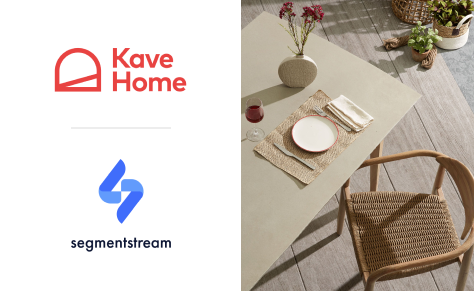 We are happy to welcome Kave Home to our SegmentStream family of customers!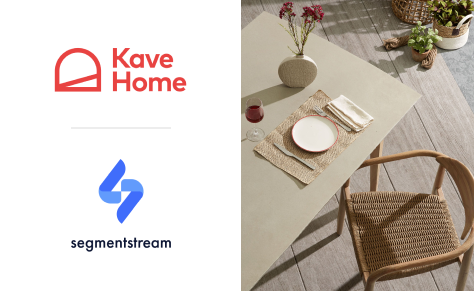 Kave Home is a fast-growing furniture and decor brand from Catalonia, Spain that sells products across Europe. 
To support its growth, Kave Home's marketing team uses lots of digital channels to acquire new customers and re-engage with existing ones. As the number of marketing channels and campaigns grows, it becomes much harder to analyse overall marketing performance in a single place, as well as to understand the proper impact of each marketing campaign in a multi-channel and multi-device customer journey. 
To overcome all of these challenges, Kave Home partnered with SegmentStream, and now just a few months after the start of the collaboration, they are ready to share their experience:  
Anna Nogueras, Traffic Manager of Kave Home:
Like most companies, we used Google Analytics to measure our digital marketing performance. Later we tested other cookie-based attribution solutions, such as Campaign Manager Attribution. However, with its attribution models, we were not able to understand the proper value of our upper-funnel campaigns. Social and display campaigns were always undervalued in Google Analytics and on the other tested tools, while retargeting campaigns were shown as very effective. But every time we decided to decrease our budget on social and display, we were noticing a huge drop in sales from all other campaigns. We knew that our upper-funnel campaigns hugely influenced the performance of other marketing campaigns but were not able to prove our gut feeling in a data-driven manner. 

With our Performance team, we started to think about other ways to measure attribution, which apart from taking into account the channels, also took into account the events on our website.

Not so long ago, we discovered SegmentStream's article about their technology that analyses complex user behaviour in order to understand how each traffic source moves each user towards the final purchase. We found their approach quite unique and interesting so decided to give it a try. Now I'm happy to say that we were not disappointed with our decision. 

SegmentStream's platform allowed us to collect all the data across all our marketing sources into our own Google BigQuery data warehouse, stitching and unifying everything together and providing a unified dashboard of our cross-channel marketing performance. But more importantly, we were finally able to understand the real value of all our traffic sources, including social and display campaigns, by applying SegmentStream's approach. Now we are shifting all our optimisation strategies according to insights that we see in SegmentStream dashboards and already see a positive ROAS improvement. 

I would also like to mention the expertise of the SegmentStream team and their willingness to support us along the journey. We really appreciate that and look forward to more milestones in our long-term partnership!
Never miss an article
Get the latest articles, event invitations and product updates delivered straight to your inbox.
Thank you! You've been signed up for our newsletter.
Get started with SegmentStream
Learn about Conversion Modelling and why it is a true next-generation solution to outdated marketing attribution and conversion tracking tools.