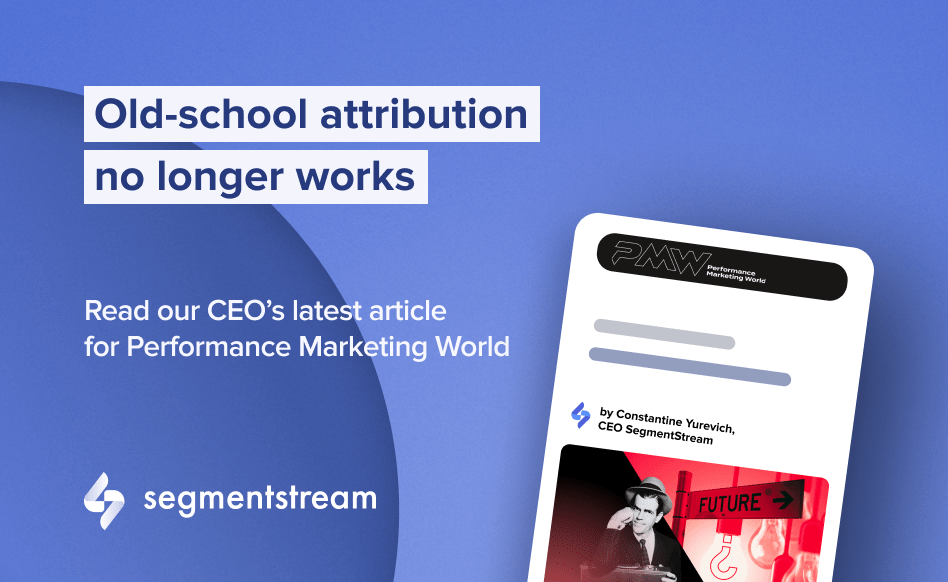 Old-school attribution no longer works — read our CEO's latest article on PMW
Today, marketers are still relying on traditional attribution models to evaluate campaign performance. They still use attribution to assess the value of marketing activities, but as customers' journeys get more complicated, it is no longer reasonable to rely on old-school methods.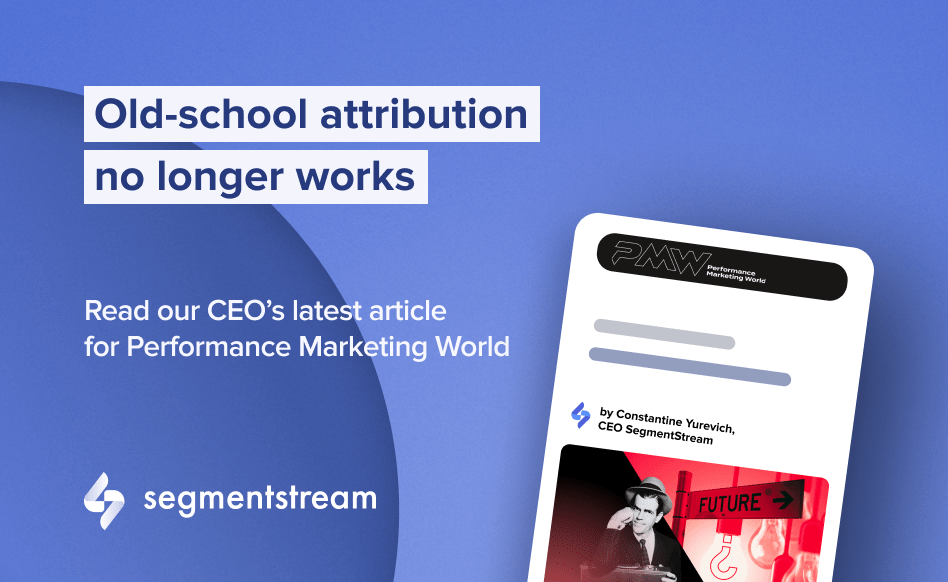 In his latest expert article for Performance Marketing World, founder and CEO of SegmentStream Constantine Yurevich explains the biggest misconceptions about marketing attribution. Is it only about assigning credit for the conversion to a single channel? Some marketers think it is, and they're wrong.
Other misconceptions that Constantine debunks are:
Marketers need sophisticated attributions tool if they only invest in one channel;
Marketers use advanced attribution models to assess the effectiveness of channels, but optimise campaigns using the last-click model.
As a bonus, Constantine explains how these misconceptions influence smart-bidding campaigns and how Conversion Modelling can fill in the measurement gaps.
About Performance Marketing World
Performance Marketing World is a leading global media brand dedicated to performance marketers that want to be inspired by successful brands and platforms and informed about all marketing trends. The media covers industry trends, news, and insights.
Never miss an article
Get the latest articles, event invitations and product updates delivered straight to your inbox.
Thank you! You've been signed up for our newsletter.
Get started with SegmentStream
Learn about Conversion Modelling and why it is a true next-generation solution to outdated marketing attribution and conversion tracking tools.