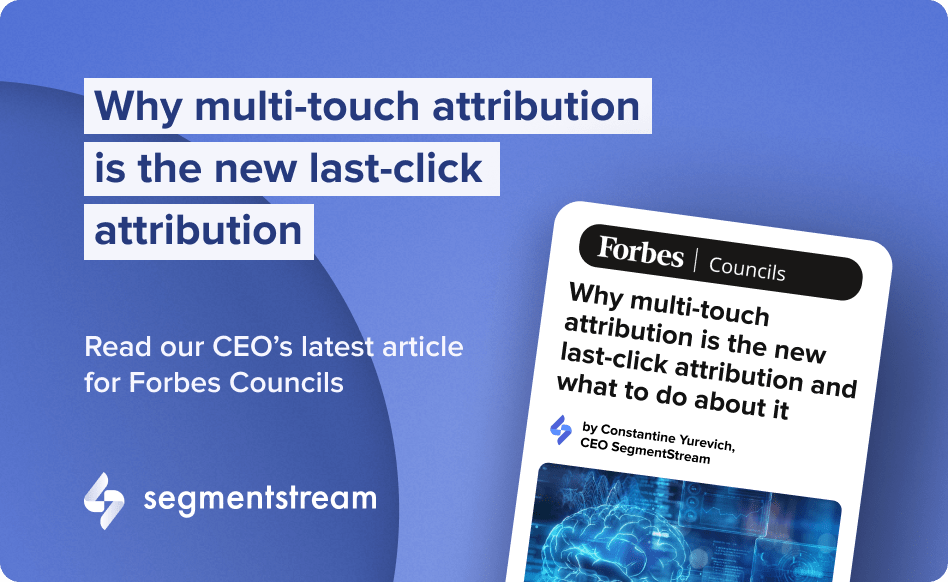 SegmentStream on Forbes Councils — Why multi-touch attribution is the new last-click attribution
Today, proper marketing attribution is a huge challenge for marketers. Even the most sophisticated attribution models fail to deliver accurate results: multi-touch attribution models are no better than single-touch ones because of all current tracking limitations.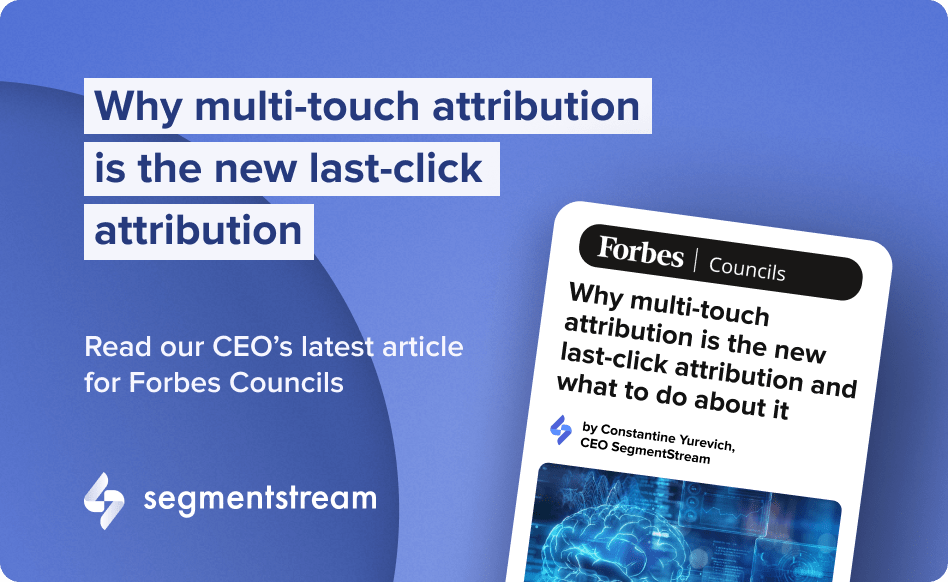 In his article for Forbes Councils, CEO of SegmentStream Constantine Yurevich shares insights on why multi-touch models perform so poorly and what marketers can do about it. And the answer is — companies need to switch towards future-proof tools now, and Conversion Modelling is one of them.
In the article, Constantine:
Introduces attribution models and describes how they handle the same user journey;
Explains why multi-touch attribution is no better than single-touch attribution;
Describes how to leverage Conversion Modelling to tackle this challenge.
About Forbes Councils
Forbes Tech Council is an invitation-only, professional community for top CEOs and entrepreneurs. On the platform, participants share industry insights and expertise in different tech-related domains.
Never miss an article
Get the latest articles, event invitations and product updates delivered straight to your inbox.
Thank you! You've been signed up for our newsletter.
Get started with SegmentStream
Learn about Conversion Modelling and why it is a true next-generation solution to outdated marketing attribution and conversion tracking tools.