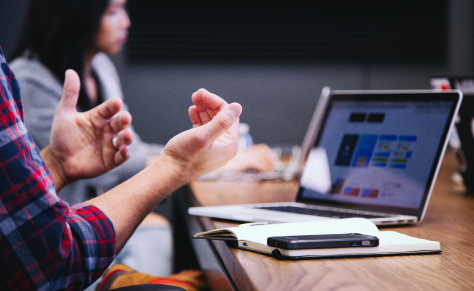 Technical Product Manager
In order to evolve our product and scale our business, we're looking for an experienced Technical Product Manager with technical depth who can navigate complex customer use cases, and understand the core components we need to build in order to unlock them.
This is an opportunity to build incredibly highly leveraged products and platforms with a team of experienced software engineers who are deep in the problem space at your side and the strong support of product, engineering, and executive leadership at your back.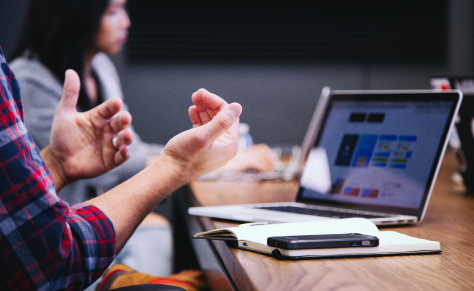 API
SQL
Documentation
Technical
UX
About us:
SegmentStream — AI-powered data intelligence platform built for advanced digital marketing teams. Our advanced SaaS platform helps companies to unify digital marketing and sales data from various data sources into their own data warehouse and apply AI-powered marketing attribution and automation to increase Return on Ad Spend across all the channels.
The product is used by over 100 customers around the world. We analyse multi-million dollar budgets and process terabytes of data every day. We are proud to be VC-backed by one of the world's leading startup accelerators - TechStars, as well as some biggest names in the B2B SaaS world, including the founders of Pipedrive, Dynamic Yield, and other great companies.
Our researches on the smart application of the AI for marketing analytics and algorithms for building sophisticated attribution models based on machine learning are published by the top analytical resources in the world.
What you'll do:
Managing the development of integrations with key partners such as Google, Yandex, Facebook, Snapchat, Pinterest, Twitter, Awin, etc. Sometimes you just need to make a technical description, and sometimes you have to call the United States and look for the right person so that we can finally confirm access to the API;
Increasing the efficiency of the development team through the detailed technical description of the product features and timely elimination of any bottlenecks;
Improving and maintaining our technical documentation. The documentation should always keep up with the product and reflect all its aspects;
Technical support of customers asking for help, extracting knowledge from such requests and making sure to prevent similar issues in the future by improving our product;
Improving product UX and core product metrics. No, you don't need to be a designer, it is enough to have good taste and common sense;
Technical support of our Professional Services team and our partners who use our product as the main tool for implementing complex analytical projects. Be ready to join calls with our partners frequently, collect feedback, answer technical questions, analyze and improve;
Publishing detailed product releases in our blog.
What you'll get out of it:
Unique opportunity to build a company defining product from the infrastructure layer up;
A welcoming and collaborative environment with people who love working on hard problems;
The opportunity to grow into managing multiple products across cross-cutting teams over time;
Significant autonomy to ship an incredibly high impact series of company-defining products;
A deep partnership with a senior engineering team to ship quality products;
What we are looking for:
2+ years working as a product owner or technical product manager;
Software engineering background. You can easily access any external API using Postman or query the database using SQL;
Good experience with prototyping in Figma or similar tools;
Understanding how to formalise abstract problems into elegant technical solutions;
Excellent written and oral communication skills (in English);
Experience in digital marketing analytics or web analytics is a huge bonus;
Why SegmentStream:
Unique and high-quality SaaS product that solves a massive problem for a huge market;
A vast portfolio of enterprise customers around the globe including the UK, US, Canada, Australia, and lots of European countries;  
VC-backed by top investors & angels, including TechStars, founders of Pipedrive, Dynamic Yield, and other great SaaS entrepreneurs;
Fast-growing, fully distributed, and international team of smart people who not only love what they do but also really good at it;
A great company culture that is embracing functional ownership, entrepreneurial mindset, and personal growth;
Full responsibility from day one and being part of our results-driven working environment;
Competitive salary plus attractive stock compensation package;
A lot of opportunities for future career growth within the company;
Thank you!
We'll contact you soon!
Interested in this position?
Leave your contact details and we'll get in touch in 8 business hours.
Please, fill out the contact information
Get started with SegmentStream
Learn about Conversion Modelling and why it is a true next-generation solution to outdated marketing attribution and conversion tracking tools.