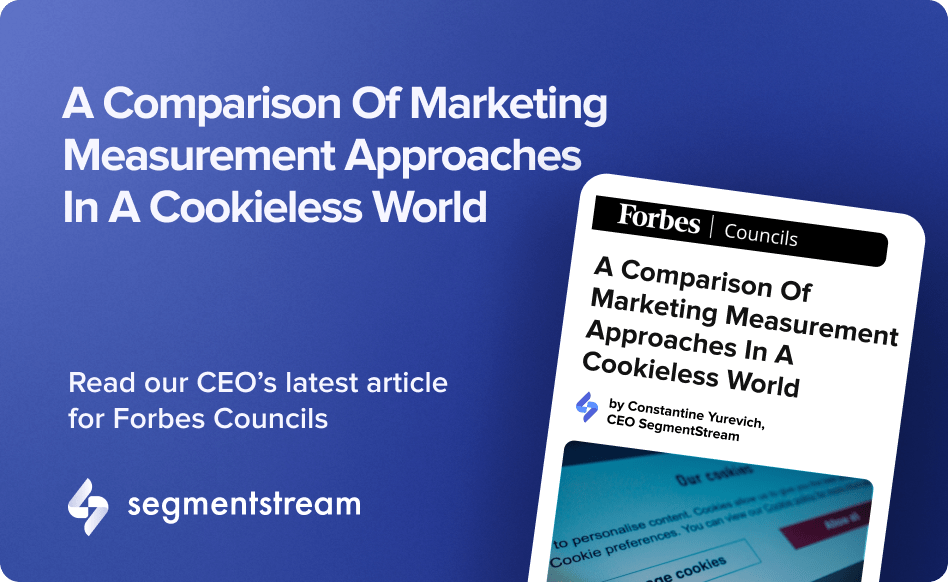 Comparing marketing measurement approaches in a cookieless world — a Forbes Councils article
CEO and founder of SegmentStream Constantine Yurevich continues to share insights on marketing attribution and analytics in the series of articles for Forbes Tech Council. This time, he discusses measurement approaches and which of them can survive in the cookieless world.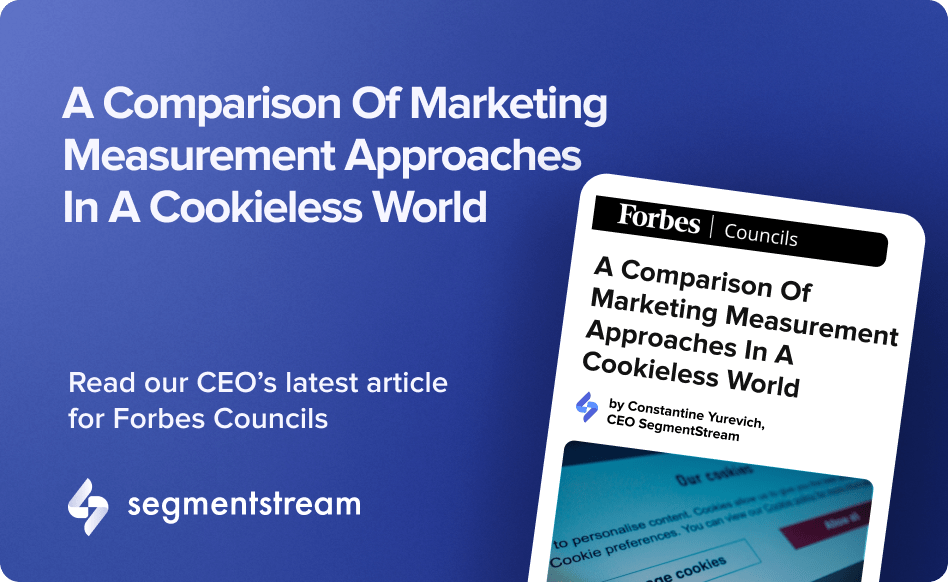 In the article, Constantinediscusses the most well-established approaches to marketing measurement:
Multi-touch attribution
Incrementality testing
Marketing mix modelling
From our comprehensive guide, you can learn that each of these approaches is great in its own way, and it is better to use all of them to get a complete picture.
However, the cookieless future is a thing and soon all marketing measurement capabilities will be drastically limited due to the inability to simply get enough data.
But what if there's something that can beat these limitations? Find out from this article.
About Forbes Councils
Forbes Tech Council is an invitation-only, professional community for top CEOs and entrepreneurs. On the platform, participants share industry insights and expertise in different tech-related domains.
Never miss an article
Get the latest articles, event invitations and product updates delivered straight to your inbox.
Thank you! You've been signed up for our newsletter.
Get started with SegmentStream
Learn about Conversion Modelling and why it is a true next-generation solution to outdated marketing attribution and conversion tracking tools.