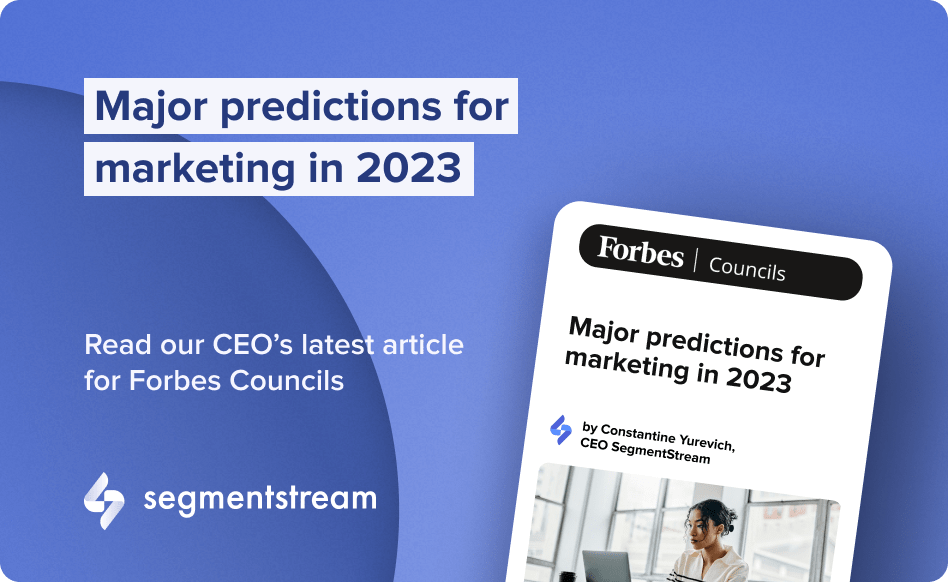 SegmentStream on Forbes Councils — Major predictions for marketing in 2023
2023 is sure to bring major changes to the marketing landscape. Some of the factors to consider are the ongoing economic downturn, shifting consumer preferences, and rising privacy concerns.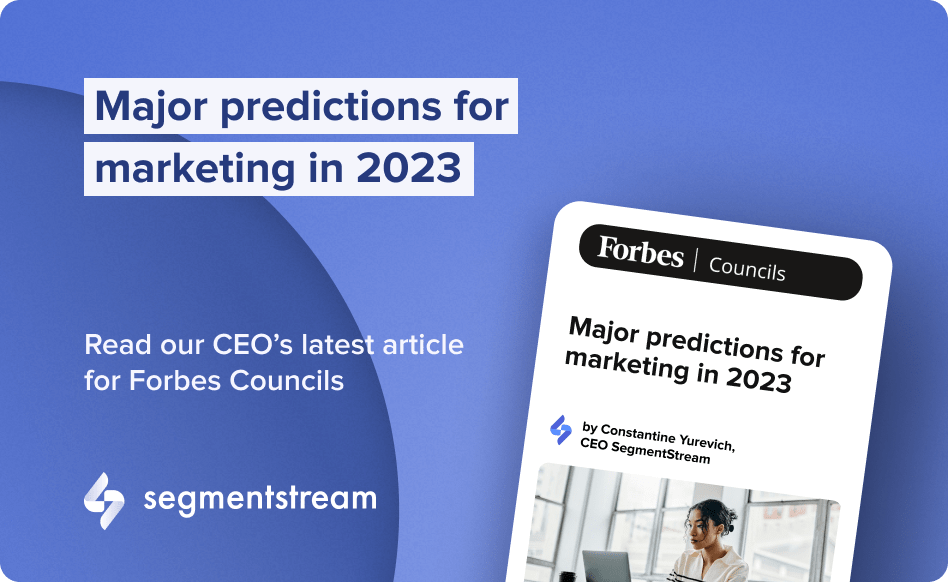 In his article for Forbes Councils, CEO of SegmentStream Constantine Yurevich some of the key trends and major predictions about the marketing landscape of 2023. And one of the most important predictions is that brands will focus on how to actually measure ad and marketing results — for example, with the help of Conversion Modelling.
Other predictions discussed in the article are: 
Companies will cut marketing budgets;
Relying on first-party data will become vital;
Brands will have to address the privacy changes.
About Forbes Councils
Forbes Tech Council is an invitation-only, professional community for top CEOs and entrepreneurs. On the platform, participants share industry insights and expertise in different tech-related domains.
Never miss an article
Get the latest articles, event invitations and product updates delivered straight to your inbox.
Thank you! You've been signed up for our newsletter.
Get started with SegmentStream
Learn about Conversion Modelling and why it is a true next-generation solution to outdated marketing attribution and conversion tracking tools.