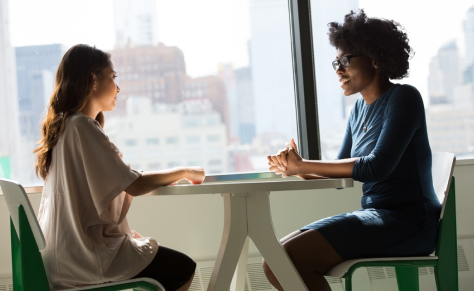 Talent Acquisition Manager
We've reached an exciting product-market fit, and we are ready to scale. To do so, we are looking for an experienced Talent Acquisition Manager to attract the best technical, product, and commercial talent in order to grow SegmentStream to the next level (from 30 people to 100+ people);
We are looking for someone who is not afraid of working independently without instruction but who also enjoys collaborating cross-functionally. Although we've been around for a few years now, we still consider ourselves a startup, which means we need someone who can reprioritize quickly and adapt to an ever-changing business.
If you are interested in joining a fast-growing global SaaS startup and becoming a core member of our team and creating a real impact on the company's success — let's talk!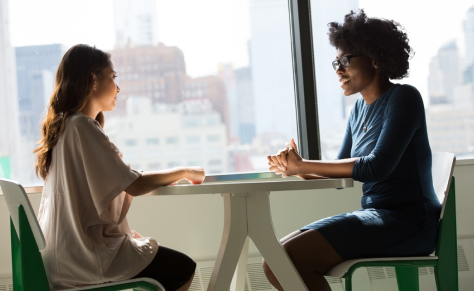 Talent Acquisition
Recruitment
HR
Team Building
Startups
Digital
About us:
At SegmentStream, we are building a cutting-edge marketing technology that is changing how leading businesses analyze and optimize the performance of their online marketing campaigns. 
Our SaaS platform helps advanced digital marketing teams apply our own sophisticated machine learning algorithms to reveal the true incremental value of each marketing channel and campaign, and automatically apply these AI insights to close the loop of data-driven marketing.
We've proven that our technology works and delivers the best ROAS possible for our enterprise clients across the globe. Check our latest success stories and you'll understand why our solution is the next big thing in the digital marketing world. 
We are fortunate to be VC-backed by one of the best investors in our industry — Fort Ross Ventures, one of the world's leading startup accelerators - TechStars, as well as some biggest names in the B2B SaaS world, including the founders of Pipedrive, Dynamic Yield, and other great companies.
We are also proud to say that SegmentStream is already trusted by over 50 enterprise customers around the world, including the UK, US, Canada, Australia, and lots of European countries.
Responsibilities:
Attract the best talent — to achieve our ambition we need to build the absolute best team in the world. You are responsible for the whole hiring process, from employer branding to sourcing and recruiting the best candidates for SegmentStream;
Manage the full-cycle talent acquisition process starting from the creation of the attractive job description until the candidate successfully started until the candidate accepted the job offer, and successfully joined our team;
Attract the best candidates for our senior positions and sell them the opportunity of joining SegmentStream at the current stage of the company development;
Define the hiring plan — work closely with leadership to decide which people we need to bring to our team to achieve the next milestone faster, where to find them and how to motivate them to join SegmentStream;
Help to improve the processes while our company scales: to make our hiring pipeline more scalable you introduce new HR and Recruiting processes and standards;
Qualifications:
2+ years of experience in full-cycle IT & Digital recruitment for young tech startups or fast-growing product companies;
Diverse recruitment experience — you have a track record hiring for both technical and commercial roles, including software engineering, product management, marketing, client success, or digital analytics;
Experience and passion for hiring great senior/lead-level candidates. You know how to attract the best people that are not actively looking for a job, and excite them about your career opportunities;
High hiring standards. You agree with the philosophy "A level people hire level A people, B level people hire C level people", and thrive to focus on finding A's only;
Stellar communication and presentation skills;
Fluent English (C1/C2);
Personality qualities:
You'll fit this role well if you are:
Ambitious. We are looking for a self-driven and energetic individual who wants to join a fast-growing global SaaS startup and build a massive company together while growing as a professional and future leader;
Entrepreneurial. At the current stage of our company development, we are seeking builders, not maintainers. If you are not happy with the status quo, and can pro-actively propose and implement new improvements that will make our product and company better, we will be happy to see you on our team and will trust you with an opportunity to make an impact!
Positive. Working at a startup is not always a smooth ride — you can face a lot of different challenges and shifting circumstances. However, when this happens — you are not becoming upset, and instead of a toxic attitude of finding someone to blame and being pessimistic about the issues, you can find solutions and workarounds together with your team while being positive, energetic, and optimistic about the future;
Problem-solver. We are looking for professionals who can deal with various challenges, find solutions to problems, and deliver abstract projects to a successful finish. If you have vast experience in finding your way out of challenging situations, and you have your own vision or framework on how to approach any problem you could face — you will thrive in SegmentStream, and can expect a bright future here!
Quick-learner. You can admit what you don't know, and learn fast when it comes to new products, technical concepts, and changes in the environment;
Why SegmentStream:
Unique and high-quality SaaS product that solves a massive problem for a huge market.
VC-backed by top investors & angels, including TechStars, founders of Pipedrive, Dynamic Yield, and other great SaaS entrepreneurs. 
Fast-growing, fully distributed, and international team of smart people who not only love what they do but are also really good at it.
A great company culture that is embracing functional ownership, entrepreneurial mindset, and personal growth.
Full responsibility from day one and being part of our results-driven working environment
Competitive salary plus attractive stock compensation package.
A lot of opportunities for future career growth within the company.
Thank you!
We'll contact you soon!
Interested in this position?
Leave your contact details and we'll get in touch in 8 business hours.
Please, fill out the contact information
Get started with SegmentStream
Learn about Conversion Modelling and why it is a true next-generation solution to outdated marketing attribution and conversion tracking tools.