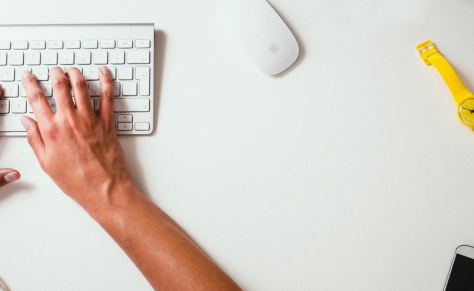 Global Marketing Manager (B2B/SaaS)
We are looking for an experienced well-rounded B2B Marketing Manager with Demand Generation / Content Marketing / Product Marketing background to spearhead the growth of SegmentStream globally.
Having achieved an exciting product-market fit, we are now poised to build and grow a proper marketing organization around our unique product to grow our customer base and become a leader of the market category.
This is a very rare opportunity to join a high-growth SaaS startup as one of the first marketing team members and to make a real impact on company success. In this position, you'll be part of the core Go-to-Market team responsible for generating initial awareness and revenue growth on our key markets.
While it is not going to be an easy ride, it's definitely will be an exciting adventure!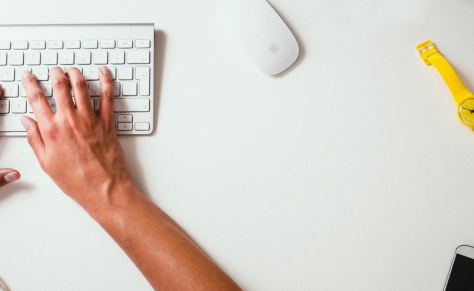 Inbound Marketing
Content Marketing
Performance Marketing
B2B
SaaS
About us:
SegmentStream is a fast-growing B2B SaaS startup developing cutting-edge marketing technology that is changing how leading businesses analyse and optimise the performance of their online marketing campaigns in the cookie-less world. 
Our product — is a conversion modelling platform that provides advanced marketing teams with a next-generation solution to replace outdated multi-touch attribution & marketing mix modelling tools that are no longer suitable for today's complex customer journeys.
Founded in 2018 and headquartered in London, UK, SegmentStream is now trusted by many leading customers across the globe and is fortunate to be VC-backed by one of the best investors in the industry — Fort Ross Ventures, one of the world's leading startup accelerators — TechStars, as well as some biggest names in the B2B SaaS world, including the founders of Pipedrive, Dynamic Yield, and other great companies.
SegmentStream is proud to be an official Google Cloud & Google Marketing Platform partner, as well as a member of the Facebook Business Accelerator.
What you'll do:
As a Global Marketing Manager, you'll be working closely with the Head of Marketing, founders, and other team members to deliver on multiple various marketing projects mostly related to demand generation, content marketing, product marketing, and partner marketing.
Some examples of potential responsibilities include:  
Write content hands-on (blog articles, feature announcements, social media posts with company news, email newsletters, etc.);
Produce expert-level thought leadership content by interviewing team members or industry experts; 
Partner with our customer success team to create case studies, host client webinars, generate reviews on G2 & Capterra; 
Manage ongoing webinars (full-cycle) as well as facilitate the hosting of our own offline events;
Launch ad campaigns on Facebook, LinkedIn, and other ad platforms to generate MQLs & SQLs; 
Find and manage external freelancer/contractors to get required work done;
Update our website (uploading new content via our CMS) as well as design & publishing new landing pages, and generate new ideas to drive more leads;
Partner with the sales, customer success, and product teams to enable them with required content & resources; 
Own partner marketing activities including cross-promo webinars, events, guest posts, etc.;
Find & establish contact with industry influencers and media resources (i.e. AdExchanger, eConsultancy, CXL, etc.) to build awareness & generate traffic to our website;
What we are looking for:
The perfect candidate is a hands-on generalist with a variety of different skills. In other words, you can describe yourself as a "one-man army" or "swiss knife" of B2B SaaS marketing. Someone who has experience being the very first marketer in their previous company would be the best fit for this role at SegmentStream.
Ideally, you should have:
Relevant marketing experience in a sales-driven B2B SaaS company, ideally in demand generation, content marketing, or product marketing;
Hands-on content creation experience: you proud of articles you wrote, landing pages you designed, or presentations you created;
Strong project management and organizational skills: you are not afraid of initiating and managing complex projects such as events or webinars;
Hands-on experience launching and optimising digital marketing campaigns for B2B businesses on Google, LinkedIn, Facebook, or other channels;
A desire to join a core team of the early-stage technology startup where it is always required to roll up the sleeves and get stuff done, including things that you haven't done before;
Passion for working in small, high-performing teams where it is important to move forward really-really fast yet without compromising on work quality. You do not tolerate "average" work, and do not like to work with people who don't strive for excellence;
Genuine interest or experience in marketing measurement, attribution, or performance marketing space;
Fluent English (C1/C2);
Why SegmentStream:
Unique and high-quality SaaS product that solves a massive problem for a huge market;
A vast portfolio of enterprise customers around the globe including the UK, US, Canada, Australia, and lots of European countries;  
VC-backed by top investors & angels, including TechStars, founders of Pipedrive, Dynamic Yield, and other great SaaS entrepreneurs;
Fast-growing, fully distributed, and international team of smart people who not only love what they do but are also really good at it;
A great company culture that is embracing functional ownership, entrepreneurial mindset, and personal growth;
Full responsibility from day one and being part of our results-driven working environment;
A lot of opportunities for future career growth within the company;
Thank you!
We'll contact you soon!
Interested in this position?
Leave your contact details and we'll get in touch in 8 business hours.
Please, fill out the contact information
Get started with SegmentStream
Request a personalized demo with our team!