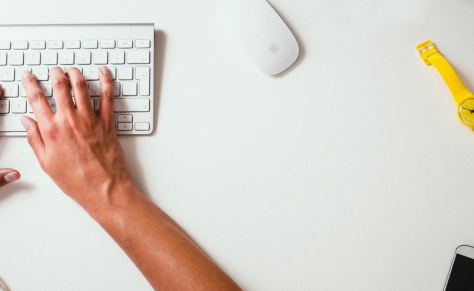 Marketing Designer
As SegmentStream keeps growing fast, we are looking for an experienced Marketing Designer to join our core Marketing team - our mission for 2022 is to make a visual splash in the marketing attribution technology space, and we are looking for an individual with an eye towards innovative graphic/video designs that provoke attention while communicating key marketing messages to our target audience. We are a fast-growing team in search of a collaborative team player who will tell the Segmentstream story through design that engages both prospects and customers.
The Marketing Designer role will be an essential part of our Marketing Team. Reporting directly into the Director of Marketing, this role will be responsible for the development and creation of marketing assets in support of Segmentstream's owned channels (website, content, social, email), our marketing campaigns, product decks and sales collateral. We are seeking a candidate who will drive the visual design and brand identity for projects of all sizes.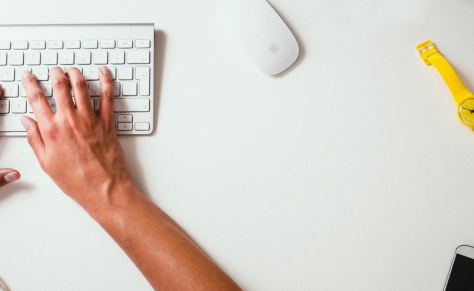 Graphic Design
Marketing Design
Figma
Photoshop
B2B SaaS
About us:
At SegmentStream, we are building a cutting-edge marketing technology that is changing how leading businesses analyse and optimise the performance of their online marketing campaigns. 
Our SaaS platform helps advanced digital marketing teams apply our own sophisticated machine learning algorithms to reveal the true incremental value of each marketing channel and campaign, and automatically apply these AI-insights to close the loop of data-driven marketing. 
We've proven that our technology works and delivers the best ROAS possible for our enterprise clients across the globe. Check our latest success stories and you'll understand why our solution is the next big thing in the digital marketing world. 
We are fortunate to be VC-backed by one of the world's leading startup accelerators - TechStars, as well as some biggest names in the B2B SaaS world, including the founders of Pipedrive, Dynamic Yield, and other great companies. 
We are also proud to say that SegmentStraem is already trusted by over 50 enterprise customers around the world, including the UK, US, Canada, Australia and lots of European countries. 
What you'll do:
This position requires a hands-on, experienced creative who is excited by the prospect of taking responsibility for the marketing design strategy and output of a fast-growing B2B SaaS disruptor brand. 
You will:
Brainstorm, create, and transform ideas into visually compelling stories for all types of marketing assets that drive business results which may include website, presentations, landing pages, infographics, social media graphics, printed collateral, event graphics, video, iconography, illustration;
Work cross functionally with content marketing, product marketing, and sales to craft messaging, decks, and other collateral that help take complex topics and make them easy to understand for SegmentStream's target market (CMO's, Heads of Marketing, Performance marketers etc);
Provide support to enhance marketing website, written content and visuals to create impactful communication for end-users at different stages of the marketing funnel;
Create and own Segmentstream's brand/visual identity for consistency across all channels and formats;
Manage external freelancer resources/agency, project timelines, quality issues;
Constantly be on the lookout for innovative and highly-engaging visual formats, vendors and competitors - you will help us cut through the clutter and stay ahead of the curve;
What we are looking for:
3-5 years of solid hands-on experience working on or supporting a Marketing team with website and graphic design focus proven by portfolio;
A genuine passion for digital web design and working for a fast-growing B2B SaaS startup;
Proficient in Figma, and PowerPoint/Google Slides, Adobe Creative Cloud or any other tool that you create your best work in;
Strong experience in website design, HTML and CSS - experience in designing and developing websites is desired;
Experience with video/motion graphics would be a big plus;
Strong sense of design principles, typography, layout, attention to detail, and conceptual skills;
Team player, quick learner, and ability to accept feedback and reprioritise workload;
Excellent visual, verbal, and written communication skills;
People management experience is desired — ideally, you have been a team lead or have managed freelance/agency resources in your current or previous company;
Why SegmentStream:
Unique and high-quality SaaS product that solves a massive problem for a huge market;
VC-backed by top investors & angels, including TechStars, founders of Pipedrive, Dynamic Yield, and other great SaaS entrepreneurs;
Fast-growing, fully distributed, and international team of smart people who not only love what they do but also really good at it;
A great company culture that is embracing functional ownership, entrepreneurial mindset, and personal growth;
Full responsibility from day one and being part of our results-driven working environment;
A lot of opportunities for future career growth within the company;
Fully remote work;
Thank you!
We'll contact you soon!
Interested in this position?
Leave your contact details and we'll get in touch in 8 business hours.
Please, fill out the contact information
Get started with SegmentStream
Learn about Conversion Modelling and why it is a true next-generation solution to outdated marketing attribution and conversion tracking tools.