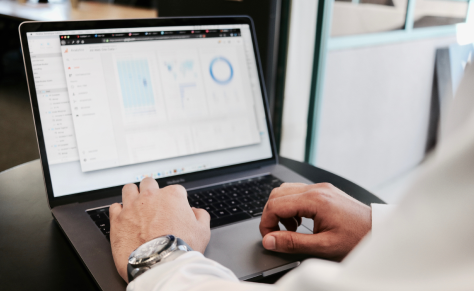 Marketing/Web Analyst
We're looking for an experienced Marketing/Web Analyst who loves solving problems and helping people and wants to be a major factor in the success of our leading customers — the most innovative digital marketing teams with serious digital advertising budgets.
In this role, you'll own the implementation & technical success of the SegmentStream Conversion Modelling Platform on our client's websites, and partner with our customer success team to generate hypotheses and provide insights on how to improve clients' digital marketing performance.
If you are passionate about data-driven marketing and enjoy working with smart people and helping to build a company that cares about quality, you've found the right place.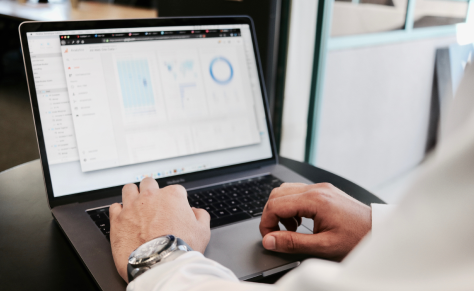 Marketing Analytics
SQL
Google Analytics
GTM
About us:
SegmentStream is a fast-growing B2B SaaS startup developing cutting-edge marketing technology that is changing how leading businesses analyse and optimise the performance of their online marketing campaigns in the cookie-less world. 
Our product — is a conversion modelling platform that provides advanced marketing teams with a next-generation solution to replace outdated multi-touch attribution & marketing mix modelling tools that are no longer suitable for today's complex customer journeys.
Founded in 2018 and headquartered in London, UK, SegmentStream is now trusted by many leading customers across the globe and is fortunate to be VC-backed by one of the best investors in the industry — Fort Ross Ventures, one of the world's leading startup accelerators — TechStars, as well as some biggest names in the B2B SaaS world, including the founders of Pipedrive, Dynamic Yield, and other great companies.
SegmentStream is proud to be an official Google Cloud & Google Marketing Platform partner, as well as a member of the Facebook Business Accelerator.
What you'll do:
You'll own the implementation of our innovative Conversion Modelling Platform platform on our clients' websites, and ensure our solution works successfully from the technical perspective;
Guide new SegmentStream customers during the initial technical setup by consulting them on various questions regarding the SegmentStream implementation, and ensuring there are no roadblocks that prevent us from delivering value to the client; 
Configure, train, validate and improve ML models that are the heart of the SegmentStream Conversion Modelling Platform. Work closely with the client and our Customer Success team to ensure that there is enough data to build a decent ML model, and the data is valid; 
Review the implemented solution, find insights in marketing reports by analyzing our Conversion Modelling data, and provide customers with hypotheses on how they can improve their ad performance by making better budget allocation decisions;
Support existing customers from the technical standpoint once the initial onboarding is completed, and they are successfully adopted our product and started to use it on a daily basis;
Partner with our Customer Success team to constantly deliver more value and great experience to our leading customers who use SegmentStream as their key marketing measurement solution;
Work closely with our Product team to share the feedback and request new features to make SegmentStream the best marketing measurement product for digital marketing teams globally;
What we are looking for:
1+ years of marketing analytics experience in the E-commerce/B2C industry. Ideally, you've been responsible for setting up proper marketing reporting including website events tracking, advertising data collection, ROAS/CPA calculation, and providing your recommendations/insights to the digital marketing team;
Strong knowledge of Google Analytics, including Enhanced Ecommerce. Experience using GA4 or GA360 will be a nice bonus;
Well-versed with various multi-touch attribution models and can explain how they work;
1 + years of experience with SQL for data analysis;
Good communication skills for a technical consultant role;
English (B2 or above);
Why SegmentStream:
Unique and high-quality SaaS product that solves a massive problem for a huge market;
A vast portfolio of enterprise customers around the globe including the UK, US, Canada, Australia, and lots of European countries;  
VC-backed by top investors & angels, including TechStars, founders of Pipedrive, Dynamic Yield, and other great SaaS entrepreneurs;
Fast-growing, fully distributed, and international team of smart people who not only love what they do but are also really good at it;
A great company culture that is embracing functional ownership, entrepreneurial mindset, and personal growth;
Full responsibility from day one and being part of our results-driven working environment;
Competitive salary plus attractive stock compensation package;
A lot of opportunities for future career growth within the company;
Thank you!
We'll contact you soon!
Interested in this position?
Leave your contact details and we'll get in touch in 8 business hours.
Please, fill out the contact information
Get started with SegmentStream
Learn about Conversion Modelling and why it is a true next-generation solution to outdated marketing attribution and conversion tracking tools.