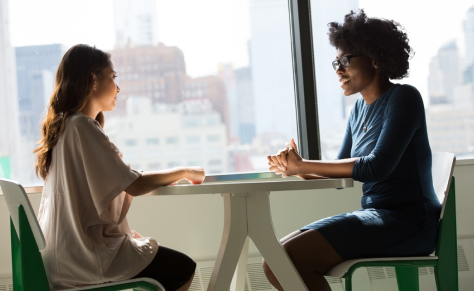 Head of Recruitment (RU & CIS)
SegmentStream — AI-powered data intelligence platform built for digital marketing teams. 
Our mission is to make machine learning technologies more accessible for marketing teams to achieve their goals faster without developers and data scientists.
Our advanced SaaS platform helps the best companies around the world to unify digital marketing and sales data and apply AI-powered marketing attribution and automation to increase Return on Ad Spend across all the channels.
We are fortunate to be VC-backed by one of the world's leading startup accelerators - Techstars, as well as some biggest names in the B2B SaaS world, including the founders of Pipedrive, Dynamic Yield, and other great companies.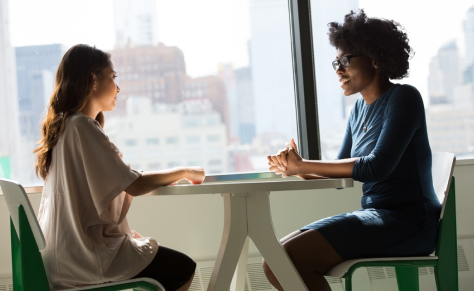 Recruiting
HR
People
Team
Management
About Head of Recruitment (CIS) role:
We are looking for a Head of Recruitment to lead all internal hiring at SegmentStream within the CIS region (mainly Russia, Belarus, and Ukraine) in order to build the best team and scale the business to the next level (from 30 up to 100 employees).
This person will work closely with business, technical and executive teams to define and execute on the hiring roadmap. 
We are looking for someone who is not afraid of working independently without instruction but who also enjoys collaborating cross-functionally, and to lead their own teams.
Although we've been around for a few years now, we still consider ourselves a startup, which means we need someone who can reprioritize quickly and adapt to an ever-changing business.
Responsibilities:
Own recruitment in our company across the CIS region to scale to the next level by bringing in the top people and building top-performing teams (mostly software engineers, data analysts, client success, product managers, and others);
Lead a small internal recruitment team (2 people) to produce high-volume recruiting pipelines for 6+ different roles at a time, to make sure we can hire a great candidate for any position within 2 months from the job opening;
Manage external recruiters/agency partners to scale our sourcing/recruiting activities; 
Use your headhunting experience and personal network to attract the best candidates for our key positions and sell them the opportunity of joining SegmentStream at the current stage of the company development;
Work closely with hiring managers to define clear roles and recruiting strategies: which people we need to hire, what they'll be doing, where to find and how to evaluate them;
Requirements:
2+ years of experience as the Senior/Lead recruiter in an IT startup or fast-growing product company (up to 200 employees). Previous managerial experience (1-2 people) will be a bonus;
A strong track record of successful hiring for IT & Digital roles in Russia or CIS, with experience in hiring for Lead/Head-level positions;
Personable and able to keep a positive attitude under stressful and shifting circumstances
Great communication, persuasion, and leadership skills;
Highly organized and autonomous;  
Fluent English (C1/C2);
Why SegmentStream:
Unique and high-quality SaaS product that solves a massive problem for a huge market;
A vast portfolio of enterprise customers around the globe including the UK, US, Canada, Australia, and lots of European countries;  
VC-backed by top investors & angels, including TechStars, founders of Pipedrive, Dynamic Yield, and other great SaaS entrepreneurs;
Fast-growing, fully distributed, and international team of smart people who not only love what they do but also really good at it;
A great company culture that is embracing functional ownership, entrepreneurial mindset, and personal growth;
Full responsibility from day one and being part of our results-driven working environment;
Competitive salary plus attractive stock compensation package;
A lot of opportunities for future career growth within the company;
Thank you!
We'll contact you soon!
Interested in this position?
Leave your contact details and we'll get in touch in 8 business hours.
Please, fill out the contact information
Get started with SegmentStream
Request a personalized demo with our team!