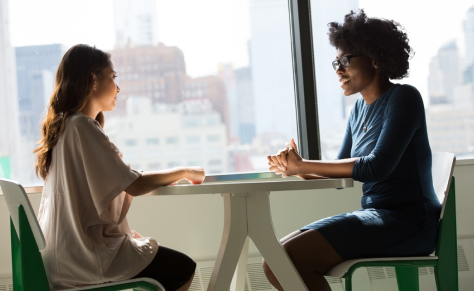 Head of People
We are looking for an experienced Head of People to join SegmentStream leadership team and help to effectively scale the company to the next level (from 25 up to 100+ employees) and reach our business goals. This person will work closely with founders to build a high-performing organisation to execute on our vision and market opportunity.
We are looking for someone who is not afraid of working independently without instruction but who also enjoys collaborating cross-functionally. Although we've been around for a few years now, we still consider ourselves a startup, which means we need someone who can reprioritize quickly and adapt to an ever-changing business.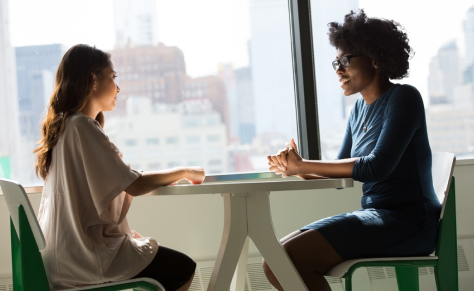 HR
People Operations
Talent Management
Leadership
About us:
At SegmentStream, we are building a cutting-edge marketing technology that is changing how leading businesses analyse and optimise the performance of their online marketing campaigns. 
Our SaaS platform helps advanced digital marketing teams apply our own sophisticated machine learning algorithms to reveal the true incremental value of each marketing channel and campaign, and automatically apply these AI-insights to close the loop of data-driven marketing.
We've proven that our technology works and delivers the best ROAS possible for our enterprise clients across the globe. Check our latest success stories and you'll understand why our solution is the next big thing in the digital marketing world. 
We are fortunate to be VC-backed by one of the world's leading startup accelerators - TechStars, as well as some biggest names in the B2B SaaS world, including the founders of Pipedrive, Dynamic Yield, and other great companies. We are also proud to say that SegmentStraem is already trusted by over 50 enterprise customers around the world, including the UK, US, Canada, Australia, and lots of European countries.
Responsibilities:
Oversee the People function, implementing strategy to balance business objectives and an awesome work experience.
Build and rollout simple, scalable People processes and policies.
Ensure SegmentStream is compliant with employment regulation.
Coach and act as acknowledge source for team leads on best People practises.
Work with the Leadership team to actively manage our culture as we scale.
Own our hiring plan, talent strategy pipeline and skills gap assessments to ensure the right people in the right roles at the right time.
Oversee and have practical involvement across key People priorities: talent, employee experience, performance, compensation and benefits, org design and development, communications and engagement.
Requirements:
3+ years of experience as a People/HR leader in an international B2B SaaS company of 50+ people. Ideally, you have experience working both in startups (less than 50 people) and scaleups (200+ people), and know what is relevant to each stage of the company growth.
Experience managing employee engagement in remote/distributed organisation, as well as hiring people internationally using services like OysterHR, Remote, Deel, and others.
Exceptional verbal and written communication skills encompassing challenging conversations, coaching leaders and communicating initiatives across teams.
Proactive with high emotional intelligence - you keep a pulse on the real time People situation and seek to pre-emptively address issues.
Ability to be hands on, handle fast pace, change and high levels of ambiguity.
Good knowledge of employment legislation & policies in the UK and EU.
Excited about rolling up your sleeves and getting stuff done in an unstructured environment of a hyper-growth technology startup.
Personable and able to keep a positive attitude under stressful and shifting circumstances.
Why SegmentStream:
Unique and high-quality SaaS product that solves a massive problem for a huge market.
VC-backed by top investors & angels, including TechStars, founders of Pipedrive, Dynamic Yield, and other great SaaS entrepreneurs. 
Fast-growing, fully distributed, and international team of smart people who not only love what they do but also really good at it.
A great company culture that is embracing functional ownership, entrepreneurial mindset, and personal growth.
Full responsibility from day one and being part of our results-driven working environment
Competitive salary plus attractive stock compensation package.
A lot of opportunities for future career growth within the company.
Thank you!
We'll contact you soon!
Interested in this position?
Leave your contact details and we'll get in touch in 8 business hours.
Please, fill out the contact information
Get started with SegmentStream
Request a personalized demo with our team!