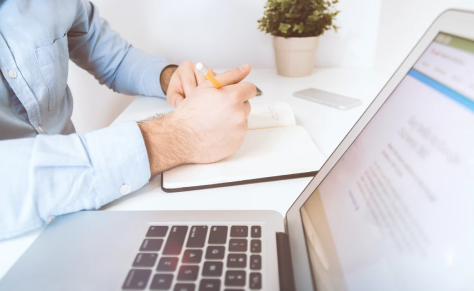 Head of Analytics
SegmentStream — AI-powered data intelligence platform built for digital marketing teams. 
Our mission is to make BI and Artificial Intelligence technologies more accessible for marketing teams to achieve their goals faster without developers and data scientists.
Our advanced SaaS platform helps companies to unify digital marketing and sales data from various data sources into their own data warehouse and apply AI-powered marketing attribution and automation to increase Return on Ad Spend across all the channels.
We are fortunate to be VC-backed by one of the world's leading startup accelerators - Techstars, as well as some biggest names in the B2B SaaS world, including the founders of Pipedrive, Dynamic Yield, and other great companies.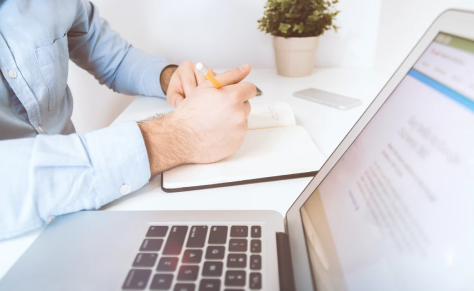 Marketing Analytics
Attribution
Digital Marketing
Data
BI
About us:
We are experts in Data Engineering, Data Science and Digital Marketing, united by a common goal: to make BI and machine learning more accessible to marketing teams around the world.
We want to make machine learning and big data available to all marketing teams, even if they don't have professional developers and data scientists. We are creating our platform so that even a junior analyst could build advanced analytics, custom attribution or ROPO analysis from scratch in a few hours instead of several years.
Our product is used by over 100 customers around the world. We analyse multi-million dollar budgets and process terabytes of data every day. We are proud to be VC-backed by one of the world's leading startup accelerators - Techstars, as well as some biggest names in the B2B SaaS world, including the founders of Pipedrive, Dynamic Yield, and other great companies.
Our researches on the smart application of the AI for marketing analytics and algorithms for building sophisticated attribution models based on machine learning are published by the top analytical resources in the world.
About Head of Analytics role:
We're looking for an experienced customer-facing Head of Analytics who loves helping people, solving problems, and wants to be a major factor in the success of our largest enterprise customers.
This position is for someone who has a strong technical aptitude, extensive customer-facing experience, the ability to oversee multiple engagements and at the same time, as well as hire, mentor, and lead a team of senior-level BI Analysts and Solution Architects.
As a Head of Analytics, you'll be tasked with leading technical onboarding engagements with our enterprise customers and supporting ongoing efforts to build a world-class marketing analytics team.
If you enjoy working with smart people and helping to build a company that cares about quality, you've found the right place.
What you'll do:
Lead, manage, build and develop a team of senior BI Analysts and Solution Architects to deliver the highest quality marketing analytics and attribution projects for our enterprise clients using our powerful SegmentStream platform; 
Own & control the value delivery process to our clients — manage priorities, estimates, resources, and timelines;
Pro-actively analyse bottlenecks in the value delivery chain and establish the processes to minimise future issues;
Pro-actively analyse bottlenecks in our platform and discuss them with our product team to make sure we constantly evolving the product to make it easy-to-use both for the client and our internal analytical team; 
Participate in technical pre-sales meetings to map clients' business goals to the functionality of the SegmentStream platform and act as an expert-level consultant;
Participate in technical post-sales and customer development meetings to gather client's feedback about the SegmentStream platform and the work of our analytical team; 
What we are looking for:
5+ years of work experience in the digital marketing analytics field;
2+ years of people management experience — ideally you have been a team lead, group head, or head of analytics in your current or previous company; 
Great knowledge of Google Analytics, Google Tag Manager, Google Data Studio, and Google BigQuery — ideally you have a track record of delivering various marketing analytics projects such as building end-to-end marketing analytics, custom attribution models, ROPO-analysis, or other advanced BI reports;
Experience working with digital advertising platforms such as Google Ads, Facebook Ads, etc. will be a huge bonus;
You can write, read and validate SQL queries if required;
Previous experience working with external clients will be a huge bonus;
Excited about rolling up your sleeves and getting stuff done in an unstructured environment of a hyper-growth technology startup;
Personable and able to keep a positive attitude under stressful and shifting circumstances;
Great communication, persuasion, and leadership skills;
Highly organized and autonomous;
Good English for easy written & verbal communication within the team;
Why SegmentStream:
Unique and high-quality SaaS product that solves a massive problem for a huge market;
A vast portfolio of enterprise customers around the globe including the UK, US, Canada, Australia, and lots of European countries;  
VC-backed by top investors & angels, including TechStars, founders of Pipedrive, Dynamic Yield, and other great SaaS entrepreneurs;
Fast-growing, fully distributed, and international team of smart people who not only love what they do but also really good at it;
A great company culture that is embracing functional ownership, entrepreneurial mindset, and personal growth;
Full responsibility from day one and being part of our results-driven working environment;
Competitive salary plus attractive stock compensation package;
A lot of opportunities for future career growth within the company;
Thank you!
We'll contact you soon!
Interested in this position?
Leave your contact details and we'll get in touch in 8 business hours.
Please, fill out the contact information
Get started with SegmentStream
Request a personalized demo with our team!