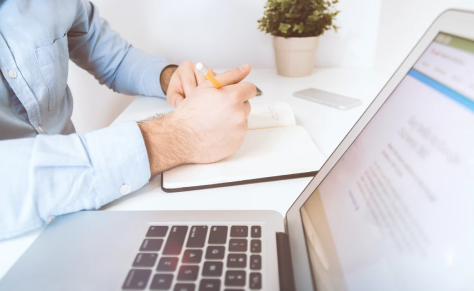 Customer Success Manager
As a Customer Success Manager at SegmentStream, you will help senior leaders at some of the well-known and fast-growing brands solve their most pressing digital marketing problems through applying our AI-driven marketing attribution and optimization technology.
The role involves a consultative and holistic approach to both digital marketing and client management. The ideal candidate would be a strong performer who is looking to directly impact the digital marketing strategy of some of the most innovative brands and have a lot of fun while doing it.
If you love the fast-paced environment of a startup, digital marketing, and working closely with clients, then this is an incredibly unique opportunity to join a high-performing team and help blaze the trail for future growth.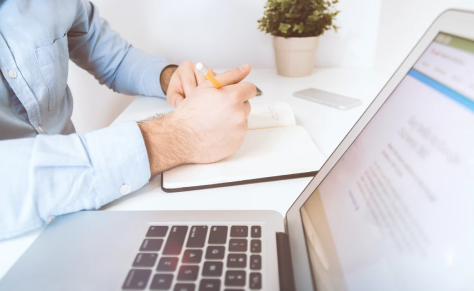 Customer Success
Solution Consulting
Performance Marketing
Marketing Analytics
Digital Ads
About us:
SegmentStream is a fast-growing B2B SaaS company developing cutting-edge marketing technology that is changing how leading businesses analyse and optimise the performance of their online marketing campaigns in a cookieless world. 
Our product — is a Conversion Modelling Platform that provides advanced marketing teams with a next-generation solution to replace outdated multi-touch attribution tools that are no longer suitable for today's complex customer journeys.
Founded in 2018 and headquartered in London, UK, SegmentStream is now trusted by many leading customers across the globe and is fortunate to be VC-backed by one of the best investors in the industry — Fort Ross Ventures, one of the world's leading startup accelerators — TechStars, as well as some biggest names in the B2B SaaS world, including the founders of Pipedrive, Dynamic Yield, and other great companies.
SegmentStream is proud to be an official Google Cloud & Google Marketing Platform partner, as well as a member of the Facebook Business Accelerator.
What you'll do:
Own the overall success of the assigned portfolio of our blue-chip customers which partner with SegmentStream to improve their digital marketing results by implementing our innovative Conversion Modelling Platform;
Be responsible for the full customer lifecycle including post-sales onboarding, product adoption and value delivery, post-implementation consultation, and following support;
Act as a trusted advisor and consult customers on the proper usage of SegmentStream technology to achieve higher ROAS and lower CPA from their main advertising channels such as Facebook Ads, Google Ads, and others;
Monitor the ongoing customer's results and satisfaction of partnership with SegmentStream to ensure a renewal for the next contract term;
Make sure clients are happy and ready to provide a positive testimonial to share their experience partnering with SegmentStream;
Requirements:
Strong knowledge of Google Analytics as well as vast experience working with Google Ads or/and Facebook Ads . Experience with multi-touch attribution, marketing mix modelling, or alternative marketing measurement solutions would be preferable;
Previous client-facing experience in MarTech/AdTech industry is preferable. Ideally, you've already been working as a Solution Consultant / Customer Success Manager / Pre-sales Engineer / Performance Marketing Consultant, or a similar role. If you don't have similar experience yet you see yourself in a similar consultant/advisory type of role, this is also fine.
A desire to join a core team of the early-stage technology startup where it is always required to roll up the sleeves and get stuff done, including things that you haven't done before. You do not see yourself working in an inefficient, slow-moving environment with a high level of bureaucracy;
Fluent English (C1-C2 level);
Personality requrements:
You'll fit SegmentStream and this role well if you are:
Positive. Working at a startup is not always a smooth ride — you can face a lot of different challenges and shifting circumstances. However, when this happens — you are not becoming upset, and instead of a toxic attitude of finding someone to blame and being pessimistic about the issues, you can find solutions and workarounds together with your team while being positive, energetic, and optimistic about the future;
Entrepreneurial. At the current stage of our company development, we are seeking builders, not maintainers. If you are not happy with the status quo, and can pro-actively propose and implement new improvements that will make our product and company better, we will be happy to see you on our team and will trust you with an opportunity to make an impact!
Ambitious. We are looking for a self-driven and energetic individual who wants to join a fast-growing global SaaS startup and build a massive company together while growing as a professional and future leader;
Confident. You are not afraid to lead conversations with senior executives, and can persuade another person who is clearly wrong about some topic is to change their beliefs without sounding arrogant;
Quick-learner. You can admit what you don't know, and learn fast when it comes to new products, technical concepts, and changes in the environment;
Have stellar communication and presentation skills. You write professional-looking emails with a clear structure and call to action. When communicating verbally you can explain complex concepts in simple terms and can ensure that people actually listen to you, and heard you;
Love helping people. You genuinely care about customers and want to make them happy while having a strong position and acting like a trusted advisor. You feel proud and happy when you've been able to deliver value to the client even if it wasn't that easy due to the initial lack of understanding on their side or other issues;
Why SegmentStream:
Unique and high-quality SaaS product that solves a massive problem for a huge market;
A vast portfolio of enterprise customers around the globe including the UK, US, Canada, Australia, and lots of European countries;  
VC-backed by top investors & angels, including Fort Ross Ventures, TechStars, founders of Pipedrive, Dynamic Yield, and other great SaaS entrepreneurs;
Fast-growing, fully distributed, and international team of smart people who not only love what they do but are also really good at it;
A great company culture that is embracing functional ownership, entrepreneurial mindset, and personal growth;
Full responsibility from day one and being part of our results-driven working environment;
A lot of opportunities for future career growth within the company;
Thank you!
We'll get back to you within 24 hours.
Interested in this position?
Leave your contact details and we'll get in touch in 8 business hours.
Please, fill out the contact information
Get started with SegmentStream
Learn about Conversion Modelling and why it is a true next-generation solution to outdated marketing attribution and conversion tracking tools.