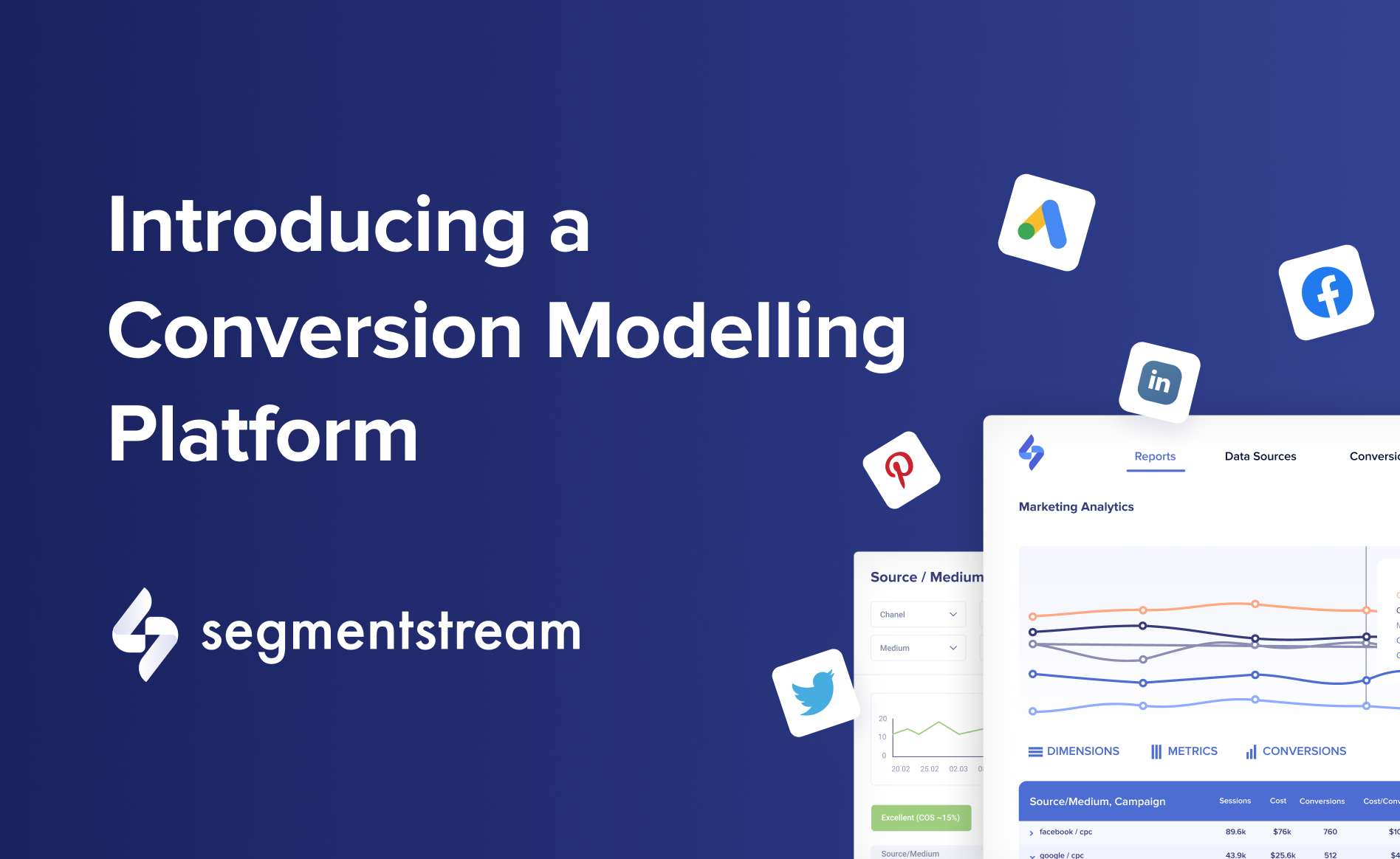 Introducing SegmentStream Conversion Modelling Platform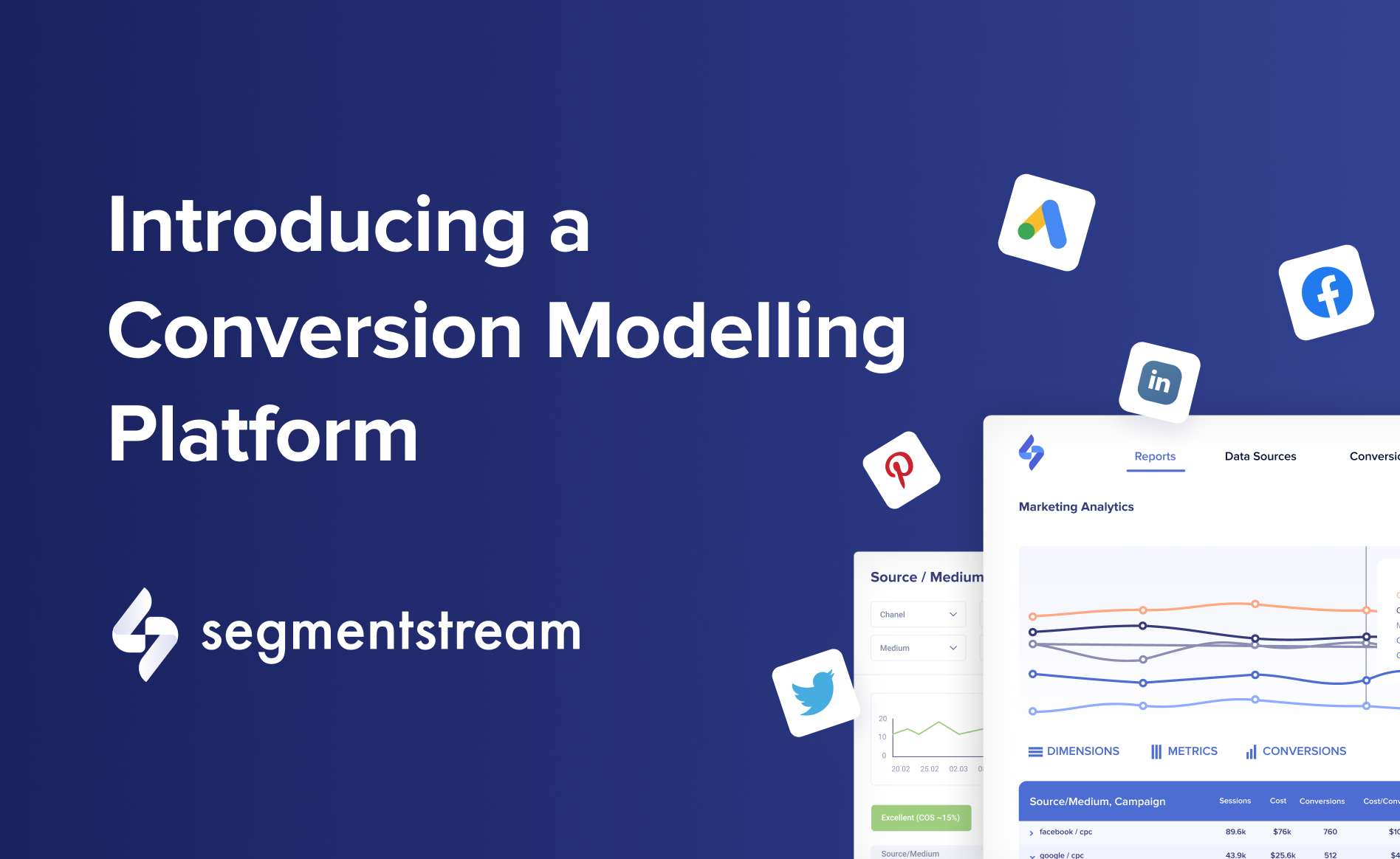 A few years ago we started SegmentStream with a mission to help digital marketing teams to deliver better results in a modern, cookieless world. While the mission can be clear, the journey sometimes is not straightforward, and in our case, it includes lots of research and experiments both with the approach, technology, and even our positioning in the broader market of marketing measurement solutions.
However, such hard-learned insights helped us to get a full understanding of what SegmentStream is, how it is different from any other marketing measurement solution on the market, and how the product should work to deliver the most value to our customers.
With all these learnings in mind, we've been determined to build a completely new version of our powerful SegmentStream platform, as well as to update our positioning to reflect the big change in our product and value proposition.
Therefore, we are thrilled to announce that we have launched a SegmentStream Conversion Modelling Platform — an innovative marketing measurement solution designed to replace outdated Multi-Touch Attribution & Marketing Mix Modelling tools that are no longer suitable for today's complex customer journeys and modern cookie tracking limitations.
Why do marketers need Conversion Modelling?
For a very long time, marketers have relied on using digital analytics and multi-touch attribution tools that track customer journeys using website cookies. 
However, knowing your customers' complete path to conversion is no longer possible due to multiple tracking restrictions and privacy regulations. 
As the result, marketing teams struggle to measure true CPA, ROAS, Revenue and Conversions at channel or campaign level, and achieving the optimal marketing mix.
Moreover, ad platforms such as Facebook Ads, Google Ads, and others are unable to deliver desired results due to incomplete feedback about the true value of each paid click which is required for their automated smart bidding algorithms.
How does the Conversion Modelling Platform work? 
Unlike marketing measurement solutions that rely on conversions tracked by cookies, SegmentStream uses AI to carefully analyse all non-converting website visits, and identifies hundreds of complex non-linear behavioural patterns.
We then use these patterns to evaluate the probability of each visitor to convert in the future, even if the user does not re-visit using the same device or the same cookie. When this probability is sufficient enough for your business, SegmentStream creates a "modelled conversion" that can be used both for analytics and optimisation.
To learn more about the Conversion Modelling concept, and how it compares to other marketing measurement solutions, we suggest reading our new guide.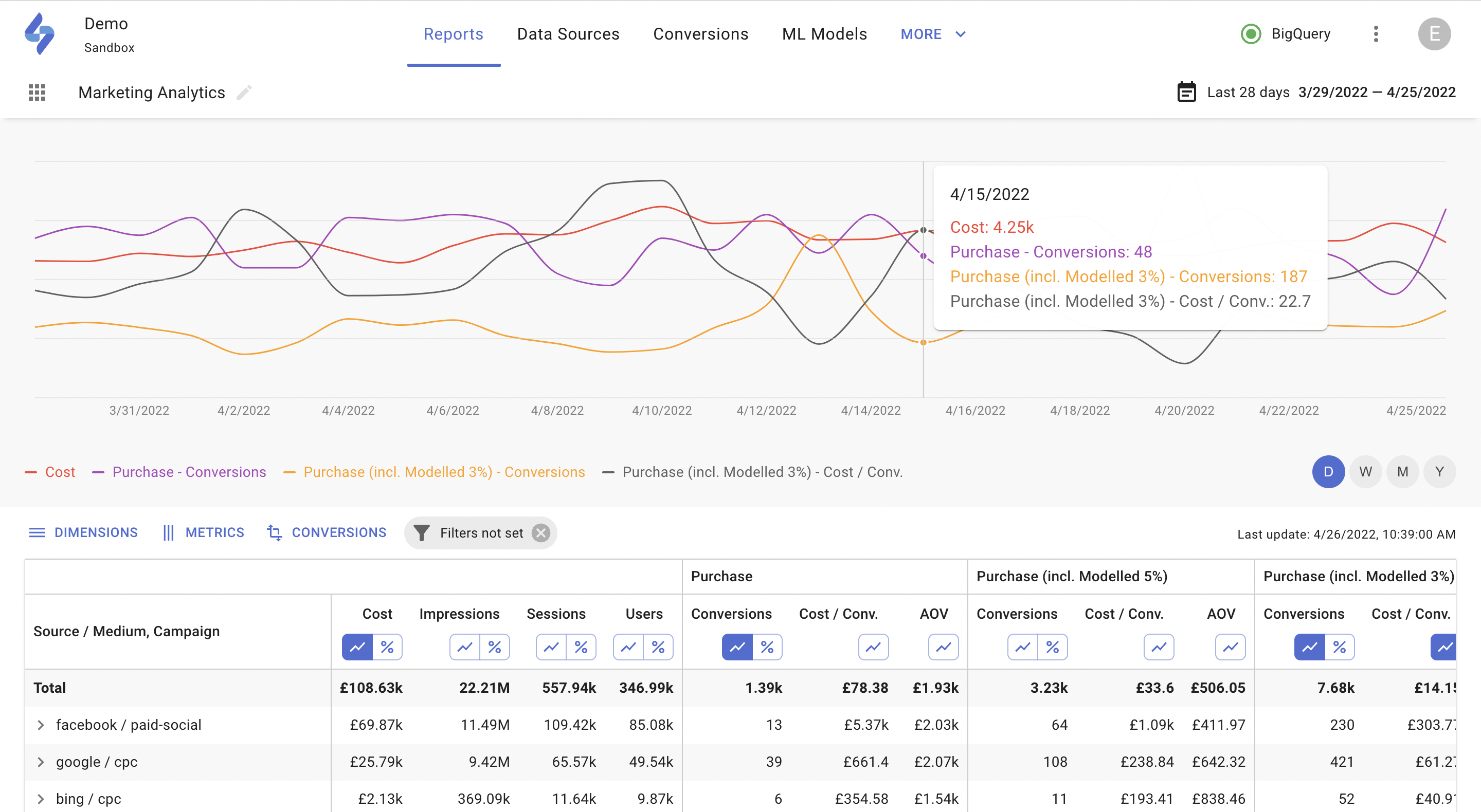 Cross-channel digital marketing performance report. Demo example.
Our platform not only evaluates and assigns a value to every single website visit, but lets you send these modelled conversions to ad platforms, thus, enabling you to find, scale, target and optimise — all in real-time.
Want to see the platform in action?
We will be excited to walk you through our new product!
Request a trial and explore our next-generation marketing measurement solution, or visit our website to learn more. We will be pleasured to hear your feedback!
Never miss an article
Get the latest articles, event invitations and product updates delivered straight to your inbox.
Thank you! You've been signed up for our newsletter.
Get started with SegmentStream
Learn about Conversion Modelling and why it is a true next-generation solution to outdated marketing attribution and conversion tracking tools.