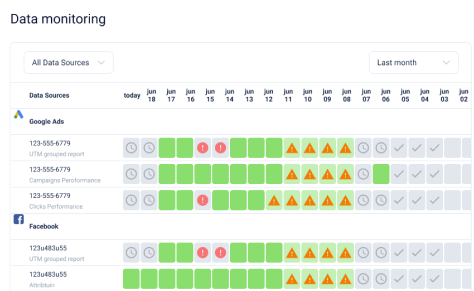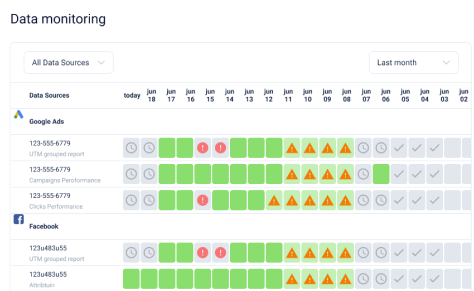 Data Monitoring Public Beta!
Making analytics or advanced attribution doesn't make sense if it is based on trash data. We'are happy to announce that we've worked hard to automate the process of data validation and data discrepancies detection to make our marketing analytics and attribution tools even more powerful!
Today we've launched a public beta of our Data Monitoring module, which allows early detection (and prevention!) of problems related to incorrect UTM-tagging of your campaigns, missing UTM-parameters, API availability problems, problems with access rights and authentication and many more!
This feature is now available for all users on any pricing plan!
Get started with SegmentStream
Request a personalized demo with our team!