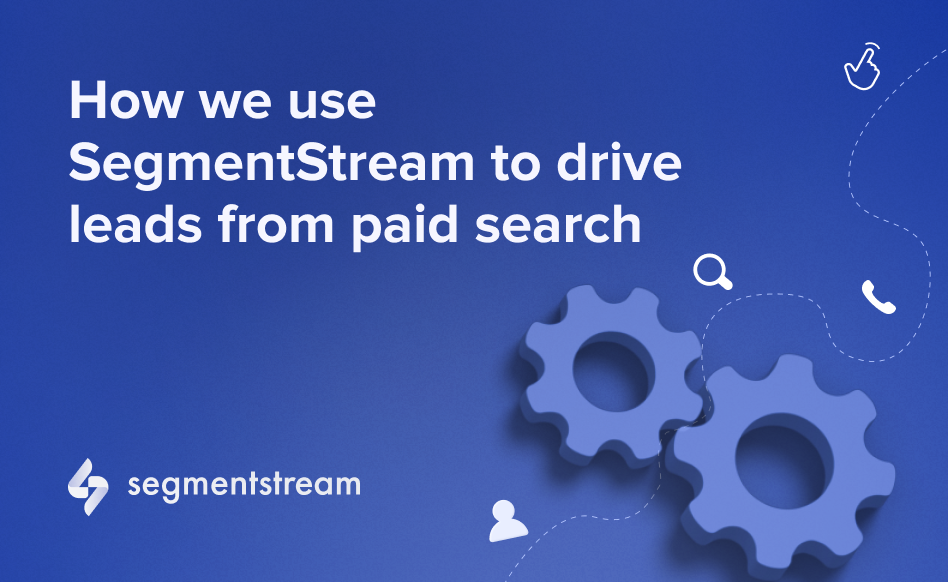 How we use SegmentStream to drive leads from paid search
A lot of people ask whether we use SegmentStream ourselves for advertising optimisation and targeting. Is it even suitable for B2B businesses? B2B segment is one of the most challenging in relation to customer acquisition. If not for SegmentStream we would never be able to compete in paid search against multi-million dollar companies. Without our technology, we would be unable to acquire leads in a cost-effective way.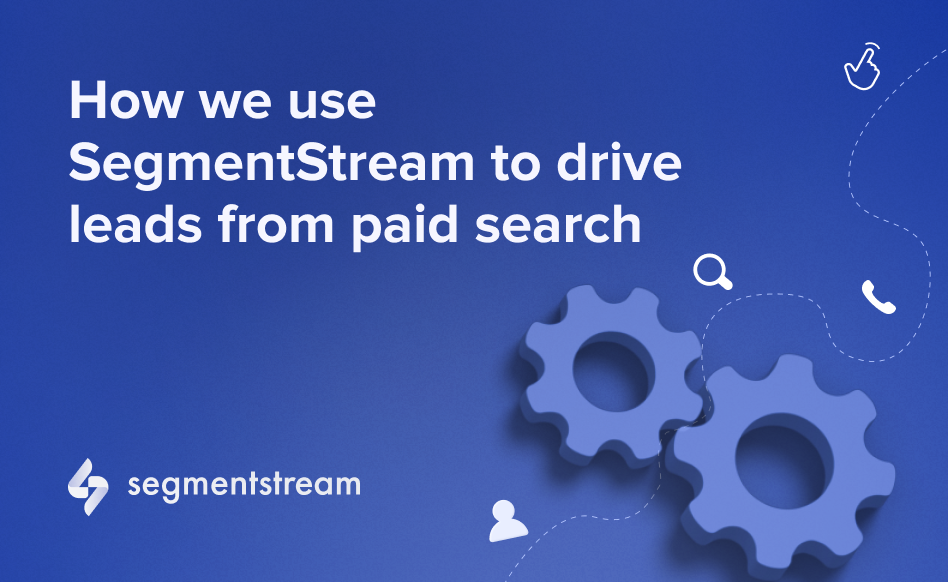 The main challenges:
It is very hard to find our target audience as we work in a new product category, one that never existed before.
If we target generic keywords like "performance marketing", "ads optimisation" or "attribution". We compete against companies investing hundreds of thousands of dollars a month.
We don't have enough leads to fully leverage smart-bidding and auto-targeting strategies.
Most of our leads are attributed to direct/none or organic as a result of long decision-making cycles.
How do we solve this?
We utilise a cascaded value optimisation approach, leveraging modelled conversions alongside with real leads.
Within the SegmentStream platform we have 6 different conversions, each has a different value.
| Conversion | Description | Value |
| --- | --- | --- |
| Lead | Demo is requested | $1000 |
| Lead Modelled Lower-Funnel | User reached a high probability to request a demo in the near future | $100 |
| Lead Modelled Mid-Funnel | User reached a good probability to request a demo in the near feature | $65 |
| Lead Modelled Upper-Funnel | User reached a good probability to request a demo in the distant feature | $30 |
| MQL | Marketing material downloaded or signed up for webinar | $125 |
| Next Visit | User is likely to visit the website next time | $50 |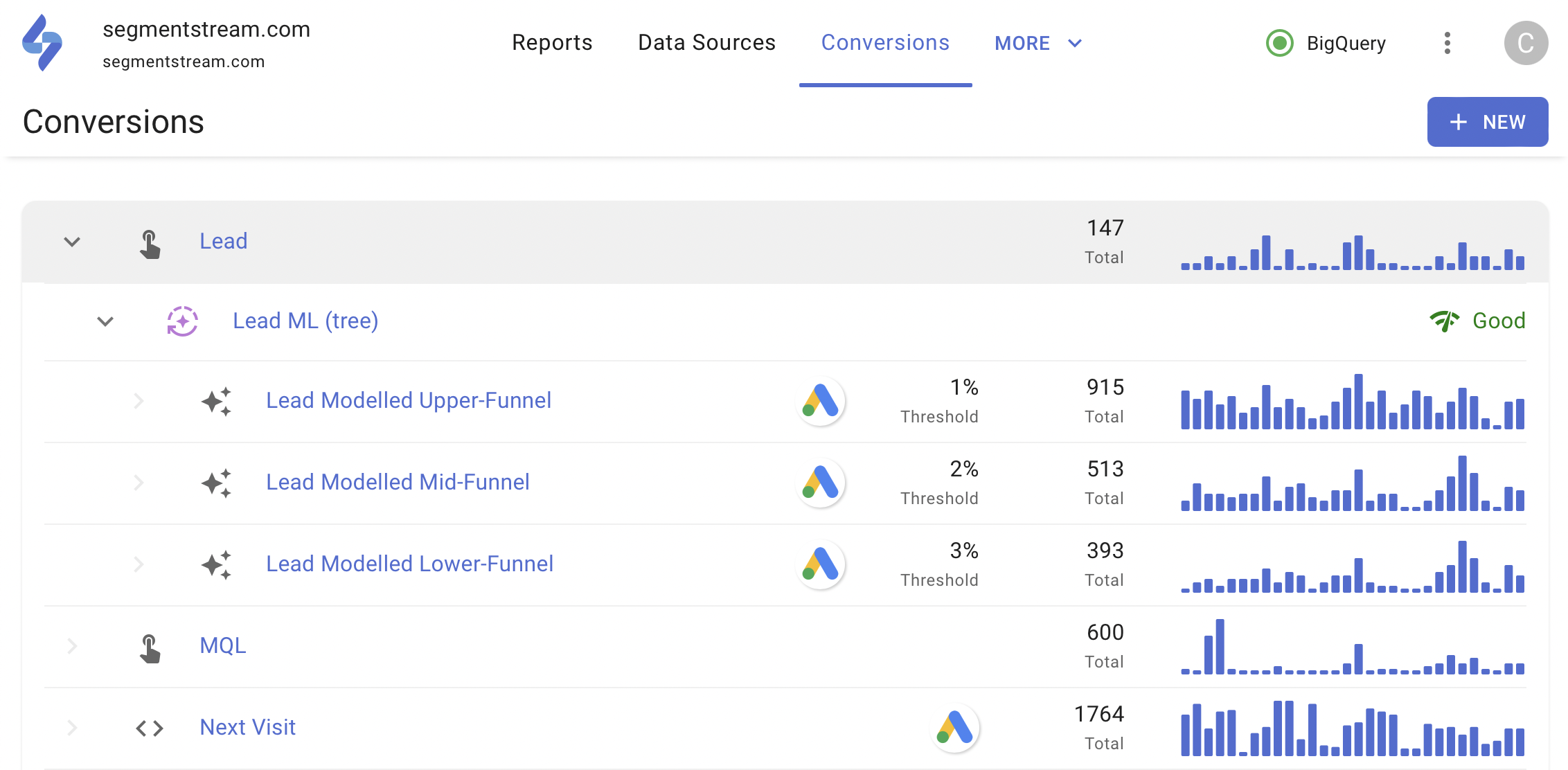 This is how the set of our real and modelled conversion looks inside the SegmentStream admin panel
Leads and MQLs are tracked from the website in real-time by the Google Ads tracker, while all other conversions are synthetically generated by SegmentStream's machine learning algorithm.
All our campaigns use "Maximise Conversion Value" strategy.
For us it doesn't matter what we buy: 1 click with an attributed Lead, or 10 clicks with attributed Lower-Funnel Modelled Leads.
Eventually, 1 of 10 Lower-Funnel Modelled Leads will convert from another device or browser into an actual lead.
This allows us to cost-effectively acquire those who are most likely to buy in the future or from another browser or device while our competitors are not even targeting these users.
Never miss an article
Get the latest articles, event invitations and product updates delivered straight to your inbox.
Thank you! You've been signed up for our newsletter.
Get started with SegmentStream
Learn about Conversion Modelling and why it is a true next-generation solution to outdated marketing attribution and conversion tracking tools.